Boy George has spoken out in support of Bruce Jenner, as the Keeping Up with the Kardashians star prepares to open about his transition into a woman.
The Culture Club front man, who was also the focus of discussions relating to gender identity in the '80s, revealed that he is "a big fan" of the reality star.
In an interview with People magazine the singer said: "I absolutely applaud what he's doing and I think it's very brave. And it actually makes me quite emotional. He has my 150 per cent support in every way. I think that the whole transgender thing is the new frontier," he added.
The 53-year-old said that the public acceptance of the former Olympian's transition stems from his presence on reality TV .
"You see people on TV and you feel like you have a relationship with them because they're in your house, they're in your living room every day, and you feel close to them. I think maybe in that respect, people have been able to get know him and get to know the family," he explained.
George is perhaps best able to understand the uncertainty that Jenner may face as he goes public with his new life as a woman.
"Obviously everybody has different opinions about things, as they did about me, and you never know how things are going to translate," he explained. "It's so weird the way people react to things, even on social media. For me it's kind of an unknown quantity and I don't know what to expect."
His comments come as Kris Jenner and her ex-husband were reunited this week after spending several weeks apart. It's believed that the former couple, who were married for 22 years, have not spoken since he told his family that he would be transitioning into a woman.
The mother-of-six was spotted arriving at Bruce's Malibu home last week with daughter Kourtney and her children, Mason, Penelope and Reign.
According to RadarOnline Kris's "awkward sit-down" was staged by the Keeping Up With The Kardashians matriarch for the sake of appearances.An insider said: "The timing of the visit was pure public relations stunt on Kris' part," an insider told Radar. Knowing Bruce's interview with Diane Sawyer would be airing next week, Kris needed to appear empathetic towards him and his journey to become a woman.
"Even though Kris still thinks Bruce is doing this to embarrass her, it was time for cameras to get her arriving at Bruce's Malibu house. Since she knew there would be tension, Kris decided to bring Kourtney, and her kids, Mason and Penelope. Kris grilled Bruce about what was revealed during the interview, and he didn't give her a lot to go on," the source added.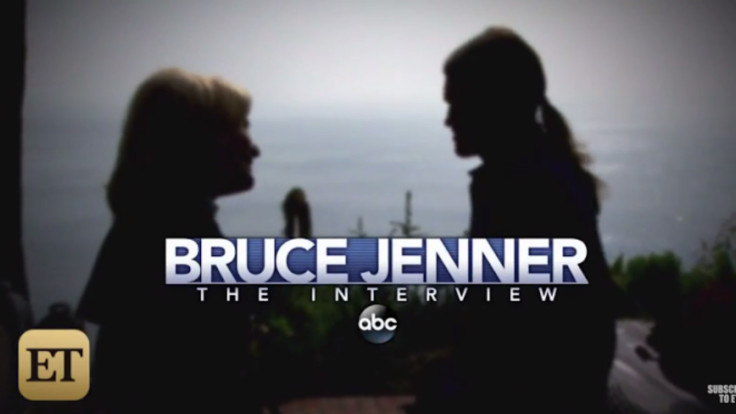 The 65-year-old former Olympian has apparently been slowly transitioning into a woman. Speculation as to his changing appearance first mounted after he reportedly had his Adam's apple surgically reduced, a common procedure often undertaken by men seeking gender reassignment. The former sportsman also allegedly started taking oestrogen and underwent a series of physical changes, growing his hair long, sporting hot pink nails and appearing with clean shaven legs, all contributing to his increasingly feminine appearance.
He is expected to present himself as a woman for the first time in public, in a sit-down interview with Diane Sawyer. He is also expected to reveal how his family, including ex-wife Kris Jenner, daughters Kendall and Kylie Jenner, and step-daughters Kourtney, Khloe and Kim Kardashian, reacted to the gender reassignment news.
The two-hour special is scheduled to air on ABC on 24 April.