Rioting in Brooklyn in New York flared into a third night running after claims emerged that plainclothes police officers shot a 16-year-old boy in the back and killed him.
Kimani Gray, from Flatbush, was shot seven times by the officers and three of the bullets penetrated his body through his back.
Since his death on Saturday, mourners and protesters have gathered every night at the spot where he was killed.
Police said that Gray had pointed a gun so they opened fire on him but witnesses deny their version of the story.
Tishana King, who saw the shooting from her Brooklyn apartment, told Kiss Detroit: "His hands were down. Kimani started backing up. The cop took his gun and started firing at Kimani. I couldn't believe [the officer] let off his gun. There was no reason. No false move."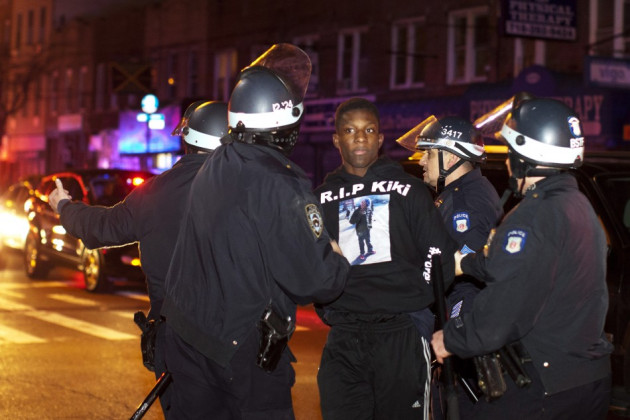 King's account of events was one of many that contradicted the police reports.
A breakaway group from 200 mourners who had gathered at a vigil for Gray marched to a nearby police station where trouble broke out and missiles were thrown.
Riot police set up a roadblock and arrested 46 people. Among them was Gray's sister, Mahnefah, whose detention caused further uproar. She was released without charge.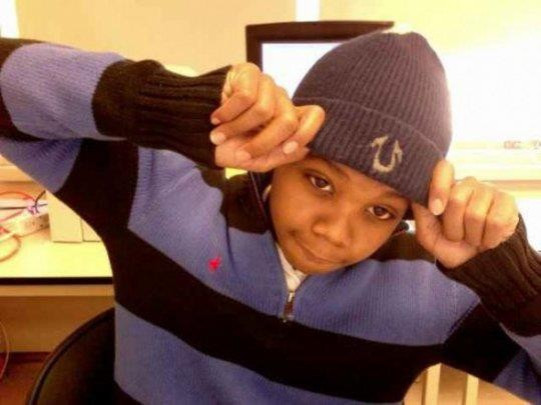 The Gray family spokesman, Rev Gilford Monrose, said: "It's a tough time for the community, but the family and myself do not condone the violence.
"Our focus right now is to get the funeral service together."
Ray Charles, one of Gray's second cousins who did not take part in the protest, said: "My cousin was scared of guns. I just want justice. They didn't need to shoot him like that."
The two officers who shot Gray have been placed on administrative duty. They are legally able to use deadly force if they have a reasonable fear of serious injury of death.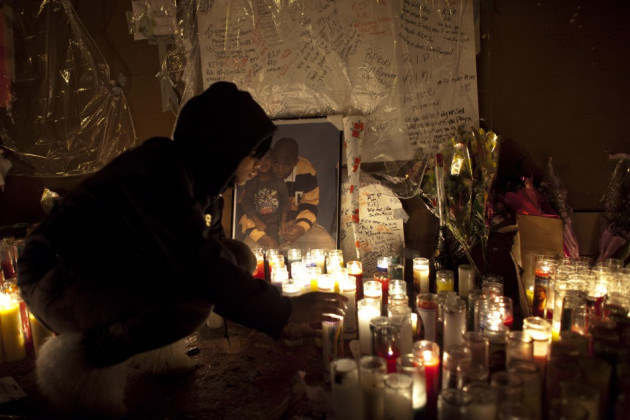 John Cerar, former commander of firearms training at NYPD, told the New York Times: "Under the reported circumstances, it appears to be a good shooting."
A Facebook tribute page for has been set up under the banner Justice for Kimani Gray. It has almost 1,000 supporters and alleges the unarmed teenager was shot dead as he "ran for his life".