Kindle Oasis: Specs and photos of Amazon's upcoming e-reader leaked online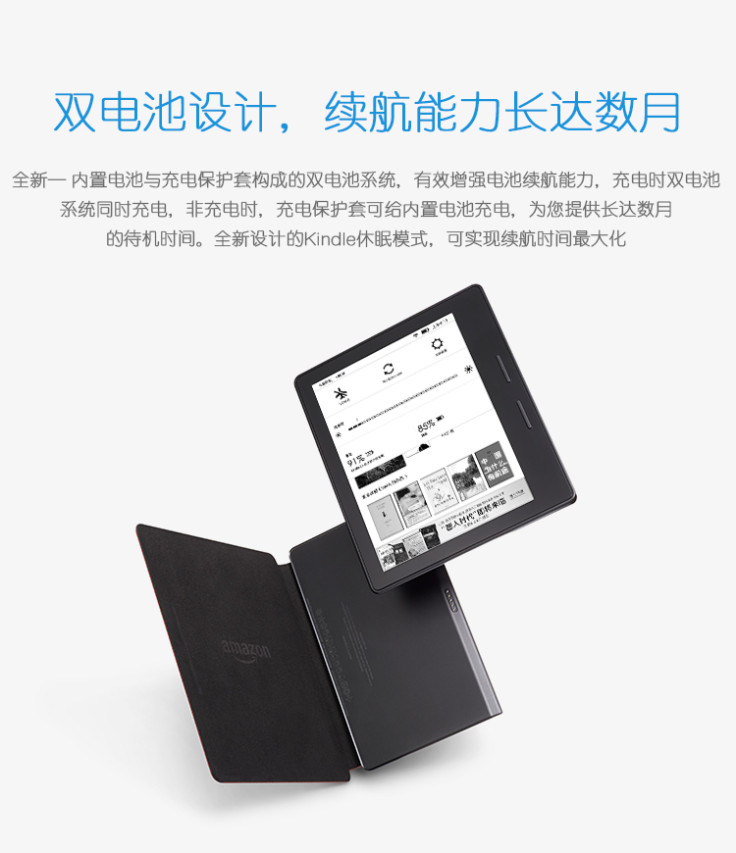 Amazon CEO Jeff Bezos had only recently announced an all-new Kindle to be unveiled this week. However, Chinese retail website TMall along with Amazon's Canadian site accidentally revealed the specs and photos of the upcoming Kindle that is slated to be called Oasis.
As per Redditors, who managed to take a close look at the page before it went down, the specifications of the new e-reader feature a brand new design with built-in page turn buttons on one side of the screen, and an accelerometer that allows the screen to automatically rotate 180 degrees so that the buttons will be on either the left or right side. The Oasis is slated to weigh about 131gm with a thickness of 3.4mm to 8.5mm and its screen will have a resolution of close to 300ppi.
The most distinct feature, however, is the much-rumoured rechargeable battery case, a glimpse of which we get to see in the leaked pictures. The case, whose variants can be seen in three colours, has a battery point on it that attaches to the Oasis with magnets and can charge the Kindle without any cables. When unplugged, the case will charge the Kindle's battery and when plugged in, both the Kindle and the case's batteries will be charged.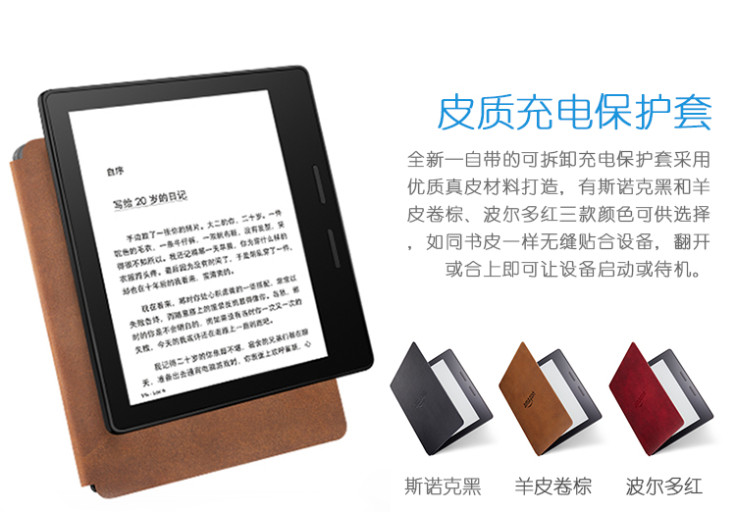 Motherboard reports that the name Oasis could refer to a waterproofing feature that was also rumoured to take on the likes of the Kobo Aura H2O and the Nook Glowlight Plus e-readers, which have the feature. But no specifications have been mentioned on the leaked images and no other report has hinted at such a possibility.

Additionally, the Oasis will feature a gravity sensor and 3G and Wi-Fi connectivity like the Kindle Paperwhite 3G. Although users claim that the Canadian website had a price tag on it for CA$999 (£545, $774) we think this may not be the actual pricing and we will have to wait until the actual announcement is made by the company.
© Copyright IBTimes 2023. All rights reserved.