King Richard III: Thousands queue for hours in Leicester to view coffin before it is reburied
So many people wanted to view King Richard III's coffin in Leicester cathedral that they faced a wait of up to four hours. About 2,000 people queued to take their turn to file past the coffin containing the remains that were discovered beneath in a car park in 2012.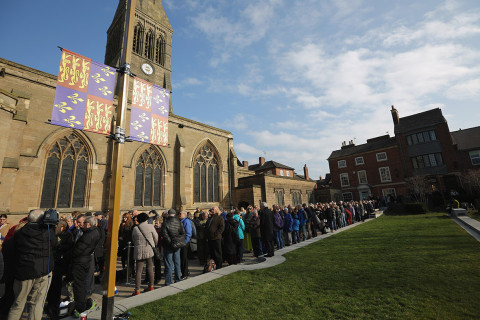 Such was the interest in seeing the coffin, that even the long wait failed to dampen spirits. "Well, we didn't know it was going to be an hour and a half, but it's a very special day isn't it? I mean it's a king," one man told Reuters.
While many were locals, some had travelled from far and wide. "Just to be here for this kind of an event, to touch it, it's something you would never dream of and to live in this time and to be able to reach back to ancient times, it's something I just love," said Mary Strizek, from Colorado.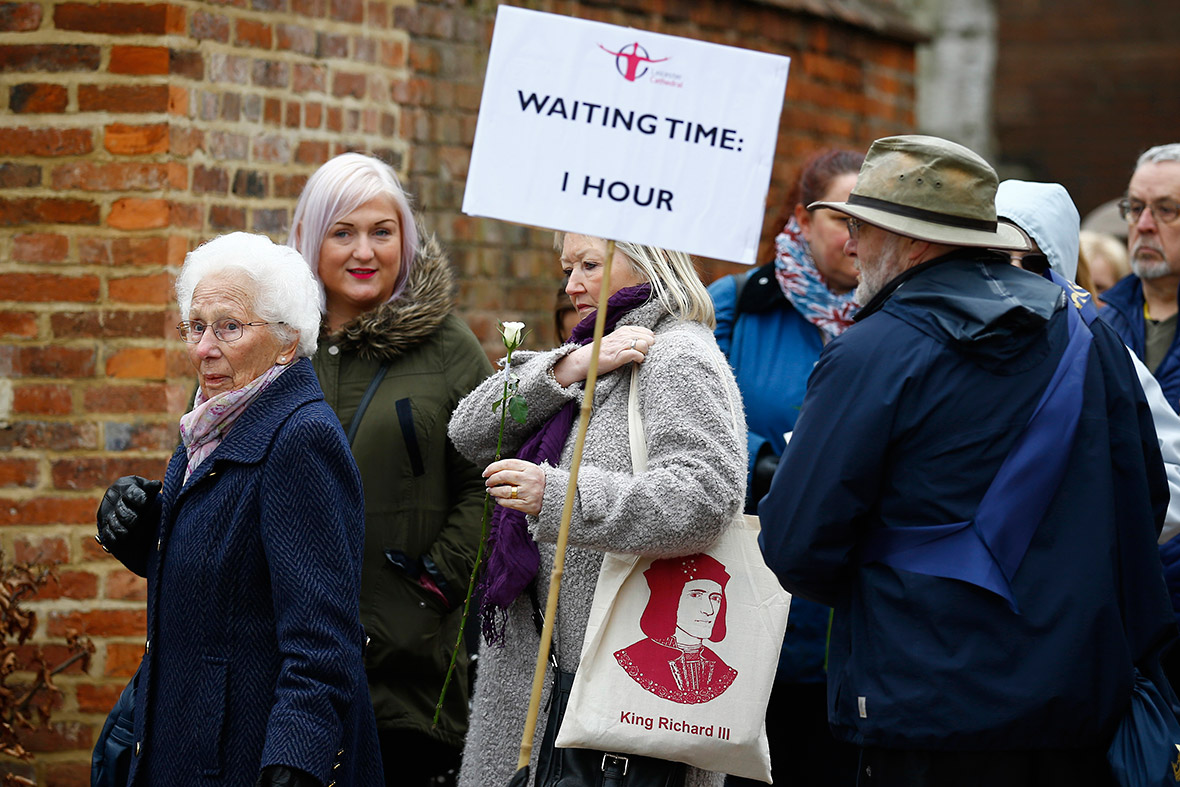 Richard's remains, guarded by four military veterans, are lying in repose before being buried at the cathedral on Thursday, 26 March, in a tomb fit for a royal. The public can view the coffin for the next few days.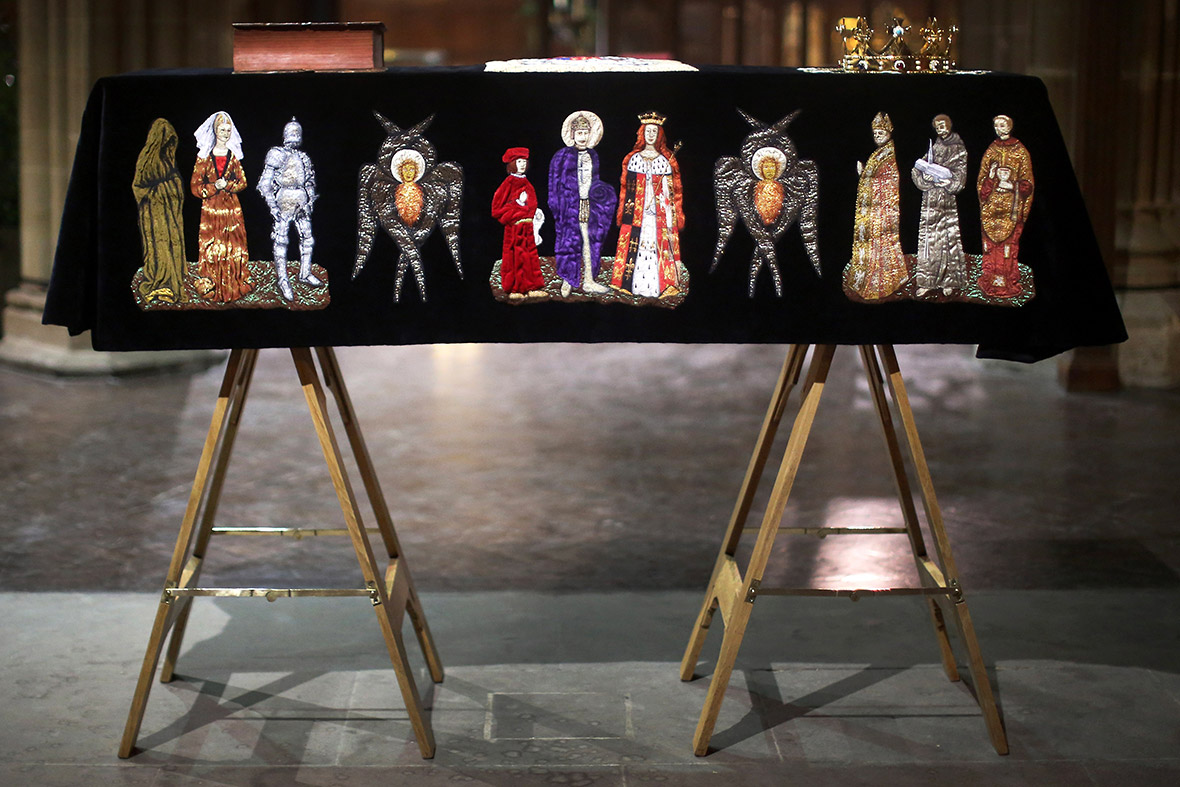 A cortège carrying the remains of King Richard III was welcomed by thousands of people in the city of Leicester on Sunday, 22 March, after a journey to the battlefield where he was slain 530 years ago.
Richard's coffin left the University of Leicester where it has been since his remains were discovered in 2012. Accompanied by the team who made the find, the remains were transported in a hearse to Fenn Lane Farm in the village of Dadlington, the site believed to be the closest to where he died.
The procession then passed the Bosworth Battlefield Heritage Centre and a number of villages, stopping at St Nicholas' Church in Leicester for a service.
People holding white roses, the symbol of Richard's house of York, lined Leicester's streets as the coffin was borne into the cathedral.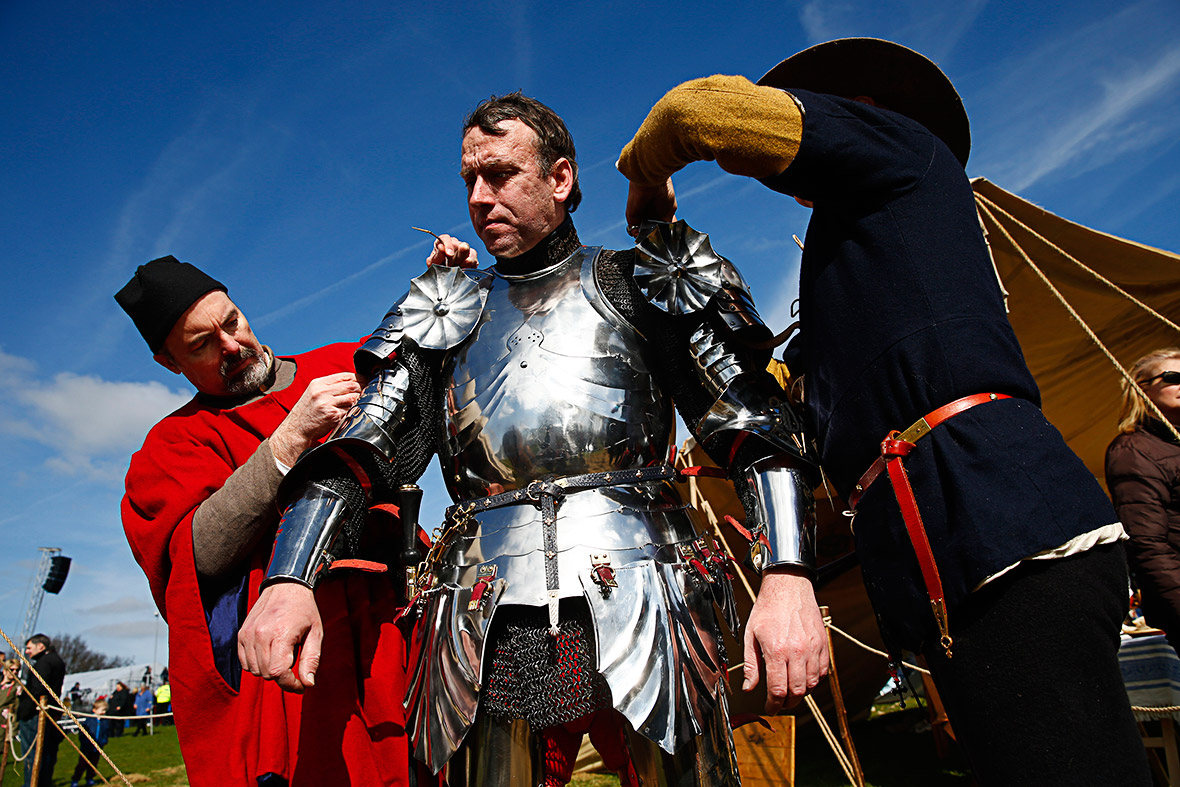 Richard was killed at Bosworth Field in 1485. He was the last English king killed in battle and his death marked the end of the War of the Roses and the beginning of the Tudor dynasty.