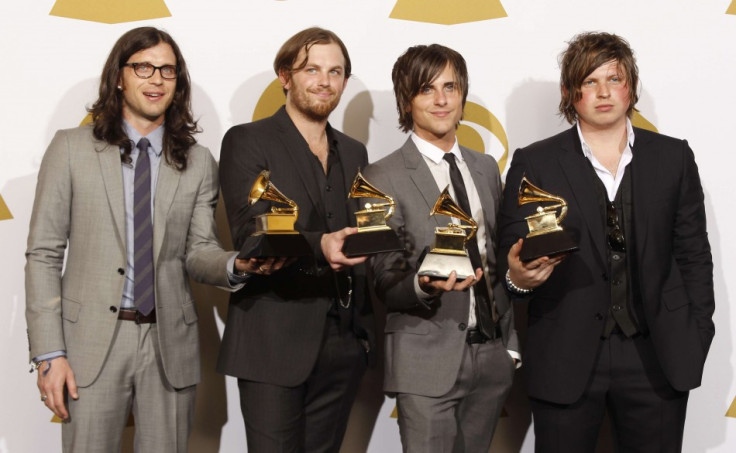 American rockers Kings of Leon are urging their frontman Caleb Followill to check into rehab for help with his alcohol problems reports The Mirror.
This news comes after the band cancelled their entire US Tour yesterday; however reasons given then by management were because of lead singer Caleb Followill's "vocal issues and exhaustion."
Now it seems that the problems run far deeper than their management first let on, as according to US magazine a source told the magazine:
"They are trying to get Caleb to go to rehab. It is mostly for alcohol. That's why they ended up cancelling the whole tour... he drinks like a fish. They all drink.
Other hints have been made to point out problems in the band by Caleb's brother Jared, who after the second gig cancellation in Dallas, Texas tweeted:
"I love our fans so much. I know you guys aren't stupid. There are problems in our band bigger than not drinking enough Gatorade."
The band cancelled the Dallas gig on Friday night after frontman Caleb Followill walked off stage after he had been complaining about voice problems and heat exhaustion.
However these revelations of Caleb Followill's possible drinking problem might not come as such a surprise when learning that the lead singer has admitted using mind-altering substances in the past. According to The Mirror Caleb admitted:
"We would wake up at 3pm, sound check, have dinner and drink two bottles of wine. We would drink another before we went on stage, take a bunch of pills, and drink another bottle on stage followed by a bowl of cocaine."
Another source close to the group said Caleb, who recently married Victoria's Secret model Lily Aldridge, has been battling a problem for a long time, said the Daily Mail.
'It's a dark demon he has been fighting for a while.'
However a representative of the band has denied the accusations and reaffirmed claims the singer just needed some rest.
Yesterday, Caleb, 29, broke his silence and confirmed what his representative had said tweeting: "I'm just trying to get better."