Kingsman: The Secret Service star Sofia Boutella is said to be in early negotiations to star opposite Tom Cruise in a reboot of The Mummy, according to The Hollywood Reporter. The planned project is set to be just one part of an ongoing Universal Pictures' series of Avengers-style tie-in monster movies.

Boutella has been cast to play the titular villain - an interesting slant on the original stories that traditionally saw male actors in the role. While details of the plot have been kept under wraps, it has been revealed that the film it will be set in modern day – unlike the previous trilogy starring Brendan Fraser and Rachel Weisz, which took place in the 1920s, '30s and '40s, respectively. An unconfirmed synopsis on IMDb says of the re-telling: "The story follows Navy Seal Tyler Colt and his mission in the Iraqi desert to find a group of terrorists hiding out in a bunker.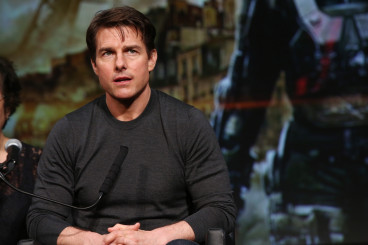 "To his and his team's surprise, the terrorists within the bunker turn out be nothing more than some grave robbers who have all magically died. Upon entering the bunker Tyler and his team also succumb to some mystical forces out of their control.
"They soon realise the bunker they have infiltrated is actually a centuries old tomb. Mayhem erupts as all the Navy Seal members start turning on one another and are captivated by the forces within the tomb. From then on Tyler's mind is cursed with visions of... The Mummy."
The project is being written by Prometheus scribe Jon Spaihts and will be released in March 2017. Star Trek's Alex Kurtzman will direct, with Sean Daniel and Chris Morgan producing.
Boutella began her career as a back-up dancer, working with artists such as Madonna, Rihanna, Chris Brown, Usher and even Michael Jackson. She later entered the fashion world under Nike and IMG Models. After starring in a number of French-language films, she broke into Hollywood with parts in Street Dance 2 and in Kingsman: The Secret Service, playing Samuel L. Jackson blade-legged assassin sidekick. She will next be seen opposite Zachary Quinto and Chris Pine in upcoming sci-fi three-quel Star Trek Beyond.
For more entertainment news follow A-List on Twitter @Alistinsider