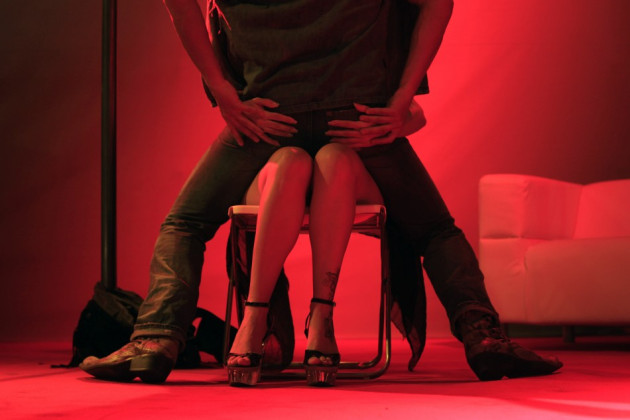 A fetish pornography company in San Francisco is offering sex classes with live demonstrations imparted by porn stars.
Based in the city's famous Armoury building, the weekly workshops are being provided by pornography production company Kink.com, and designed to cover a plethora of sex topics.
"They [students] have to sit through a lecture before we get to the good stuff. We do techniques, physical response and have a question and answer period before moving on to the demonstrations," explained last week's oral sex professor, porn star Rain DeGrey.
"The workshop series helps us educate people who are interested in exploring their sexuality, but may not know where to start," Kink spokesman Mike Stabile told The Huffington Post.
"We bring in experts and create a safe space for people to learn, ask questions and talk about sex frankly and without judgment."
It is not the first initiative that Kink, currently the largest producer of fetish videos in the world, has cultivated to lure the general public into its transgressive world.
Earlier this year, Kink.com used deal-of-the-day website Groupon to offer tours of its headquarters, including a visit to its sets, where, "depending on the timing," lucky visitors could also "glimpse a live filming in progress."
Kink.com is also the subject of a documentary produced by Hollywood actor James Franco, who reportedly decided to shoot the movie after failing to shoot a sex tape with his girlfriend.
"I got a video camera and my girlfriend and I decided to film ourselves. We watched it back and said, 'yeah, well, let's never watch that again," Franco told TBS. "Those people in pornos, they are great performers.
"There's this amazing facility in San Francisco. It's at this old armoury and they do everything in house; they build their props in house, so I'm making a documentary about that. It's an incredible place."
The documentary, named Kink, is to premiere at the 2013 Sundance Film Festival.