Iconic British rock group The Kinks could reunite to headline Glastonbury 2017, after founding member Ray Davies revealed he is keen for the band to play live once again.
Veteran frontman Ray, 72, plans to perform with brother Dave, 69, two decades on from the band's explosive split in 1996 caused by years of bubbling sibling tension.
Part of the original worldwide British rock invasion of the 1960s, The Kinks' biggest hits include You Really Got Me, Lola and Sunny Afternoon.
Speaking to the Sun, Ray said: "Dave and I will definitely work together again. And we want to play live."
"Maybe The Kinks could play Glastonbury?" he teased.
The news will delight fans who have been hoping for news of a reunion since Ray's impromptu appearance on stage at Dave's Islington Assembly Hall show last December. The pair then dived into a rendition of the chart-topping You Really Got Me.
It marked the first time the band had performed together in 20 years. The brothers previously intended to join forces in 2003 to celebrate their 40th anniversary, only for Dave to suffer a stroke.
Rumours of a reunion have continued since, but never been given concrete backing, with Dave once saying: "You don't need to see silly old men in wheelchairs ­singing You Really Got Me."
However, it seems the passing of time has changed his mind, particularly given the recent success of West End musical Sunny Afternoon, based upon the story of The Kinks.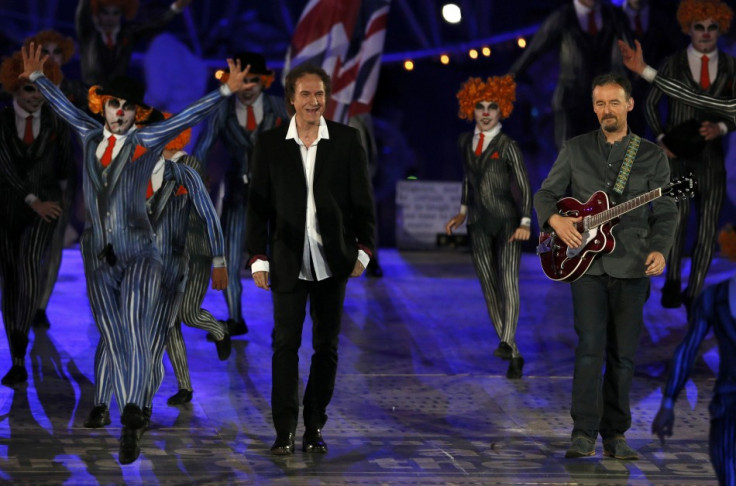 The band are also in talks to perform shows in the US.
This marks a sharp from the volatile in-fighting of previous years, with Dave telling the Independent of his "toxic" sibling relationship.
"The thing is, there's healthy relationships, and toxic ones. And the older I get, the more difficult I find it being around Ray, because – I don't want to use the word abuse – but I feel my energy seeping away from me sometimes if I'm with him," he said.
But only minutes later, the rocker continued: "In my 30s and 40s, I resented the fact that Ray gave me so little credit for my input and creativity. But my love has always been relentlessly directed towards him."
A movie biopic titled You Really Got Me is also scheduled to be released in 2017.