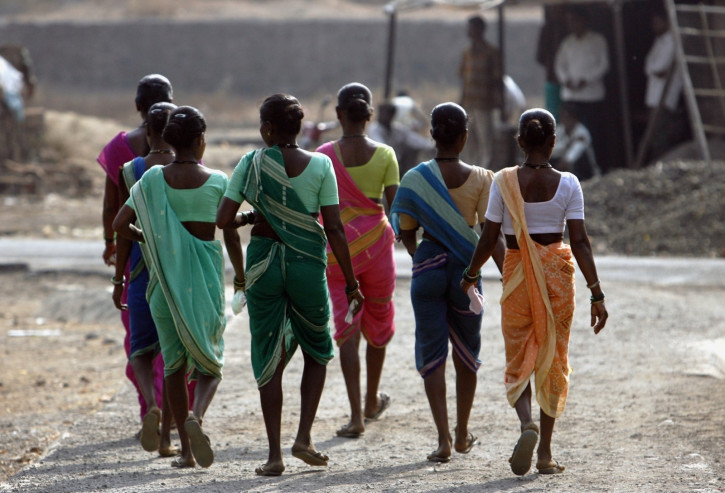 Taking a different approach to address the issue of rising divorces, an Indian legislator conducted a kissing competition to bring married couples closer and rekindle love and romance.
Coming of age and breaking the social barriers that consider public display of affection a taboo, more than 18-odd married couples in a tribal village in Jharkhand state took part in the contest and locked lips in public.
The contest was held as part of a local fair, called Dumaria Mela, organised in Pakur district in the northern Indian state. The two-day carnival began on Friday (8 December) and concluded on Saturday evening.
Simon Marandi, a legislator from the Jharkhand Mukti Morcha (JMM) political party, organised the competition. He has been organising the annual fair in his native village for the past 37 years.
However, this year he came up with the idea of organising the kissing competition to rekindle love between couples that are on the verge of divorce. He said that many events such as tribal dance, archery and running competitions are organised for the entertainment of the villagers.
The kissing competition was added for the first time to the list of events. He explained that it was an initiative to help strengthen the relationship between married couples in the tribal community and protect the social structure.
"Tribals are basically innocent and illiterate. Due to which, the family system is weakening. To make them aware of our social structure and responsibility towards the family, the idea of a kissing competition was conceived," he was quoted by Hindustan Times as saying.
Literacy rate in Dumaria, the village where the fair was organised, is a mere 25%, lower than the state average of 66.41%. The village has a total population of 333, of which 169 are males and 164 are females, according to the 2011 census report. Male literacy in the village is around 33.09%, while female literacy is 16.41%.