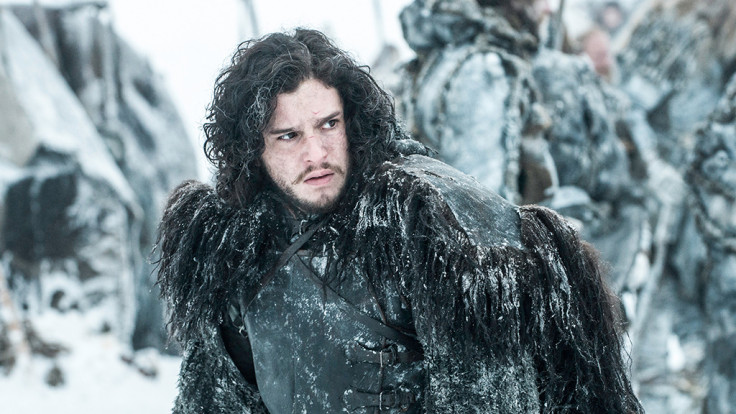 Game Of Thrones season 6 ended on a powerful note, while promising an equally compelling season 7. The prime characters of the series are destined to do something huge in the upcoming season of the blockbuster fantasy series.
Kit Harington (Jon Snow) has teased some important details about the future of his character and the White Walkers. In an interview with The Hollywood Reporter, the English actor claimed he is yet to read the script but hinted that GoT season 7 will have several "bleak moments" before featuring some very happy ones. He also predicted "heroic" moments for the former Lord Commander of the Night's Watch.
He said: "It's important to stress at this point that I haven't had any scripts, so this is all guesswork for me. I think it's going to get very bleak before if there is a happy ending. If there's any sort of win or heroic moment for Jon and everyone else I think it's going to get very dark before it gets better. I think what we might see this season is those White Walkers and that Army of the Dead really come into force. So that's going to be exciting to see. I don't know what it means. I think with the whole "winter is finally here" business, it means everyone is going to have a really bad time."
Fans have already seen Jon's heroism during the Battle of the Bastards and considering the entire Northern Kingdom's depends on him to save the realm from the evil men and from the fast approaching White Walkers, his newly elevated position as the King of the North makes him more responsible.
The season 6 finale revealed winter (which is rumoured to last long in the realm) already setting in, which will give the White Walkers a huge advantage. One of Bran's visions had shown them crossing the Wall (which was magically forged to keep the undead from harming the humans) and destroying the Night's Watch.
It remains a mystery as to how the Night's King will bring his army beyond the Wall. But if Harington is to be believed, the leader of the undead will be more powerful, hence fans can expect some major action sequences from both Jon Snow and the Night's King.
Game Of Thrones season 7 is expected to premiere in summer 2017.