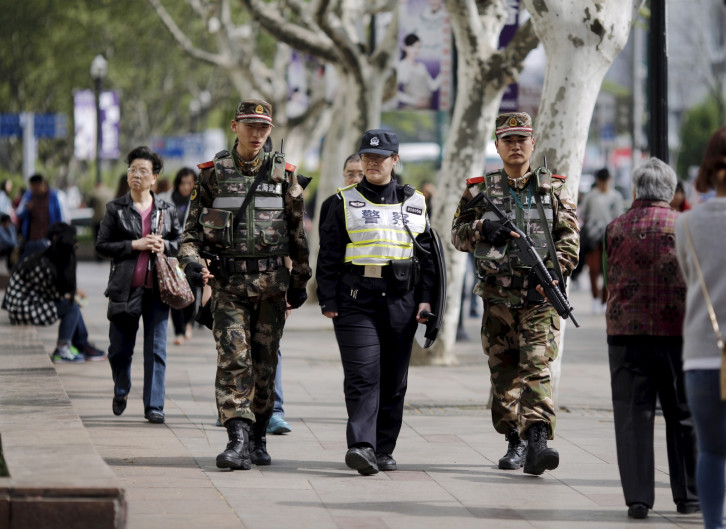 Two people were killed and 18 injured after a knife-wielding man suspected of mental illness attacked them on Sunday (28 May) in Guizhou province the official Xinhua news agency of China reported.
Twenty people were taken to hospital after the Sunday attack in Guizhou province in the southwest China. Two people reportedly died in the incident, Xinhua said.
Police have held the attacker, aged 30, in custody and the case is under investigation.
The news agency has not given any details of the victims.
But it stated that the suspect's father has said that his son had a history of mental illness.
Violent crime is said to be rare in China as compared to other countries. But there have been a series of knife and axe attacks in recent years, many of which are targeted at children.
In January a man armed with a kitchen knife stabbed 11 children at a kindergarten in China's southern Guangxi Zhuang autonomous region.
Last year, in February, a knife-wielding assailant wounded 10 children in Haikou, in the southern island province of Hainan, before committing suicide.
In the year 2014, state media reported that a man stabbed three children and a teacher to death. He even wounded several others in a rampage at a primary school that refused to enroll his daughter.
In March 2013, outside a school in China's commercial hub Shanghai, a man killed two relatives and then slashed 11 people, including six children.
In the November 2016 attack, seven children were wounded by a man with a knife outside in another area.