In a strong message, Beijing has told Islamabad to improve and enhance the safety of Chinese citizens living in Pakistan. The communist nation's warning comes after two of their nationals – both working as Chinese language teachers – were allegedly kidnapped by militants in Balochistan.
China has made it clear that Pakistan must "take every necessary measure" to rescue the two individuals.
The safety of its people has now become a growing concern for Beijing as the presence of Chinese nationals is set to increase because of the China Pakistan Economic Corridor (CPEC).
According to state-run news outlet Global Times, Chinese nationals have quite often been targeted in Balochistan, which "is in the centre of" the CPEC project, despite the friendly relations between Beijing and Islamabad.
China's foreign ministry spokesman Lu Kang on 25 May said: "The Chinese government attaches great importance to the safety of overseas Chinese citizens and condemns the abduction of personnel in any form."
He also made it clear that the Chinese government will also participate in efforts to rescue its two citizens.
Last year, a Chinese engineer was injured in a bomb attack in southern Pakistan. A separatist group, the Sindhudesh Revolutionary Army, claimed responsibility for the attack, saying they were targeting CPEC.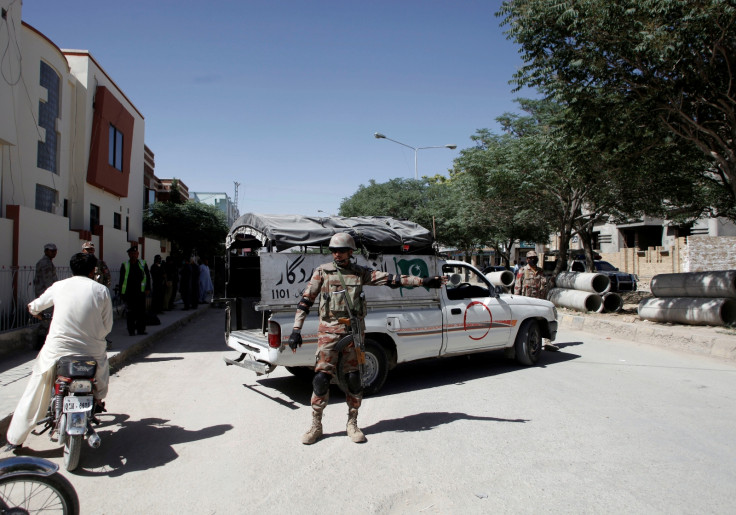 Pakistan Prime Minister Nawaz Sharif in December told Beijing that Islamabad has raised a 15,000-strong armed force specifically to safeguard Chinese nationals working in the country for the $50bn-odd CPEC project.
Several reports state that there are close to 8,000 Chinese nationals working in Pakistan.