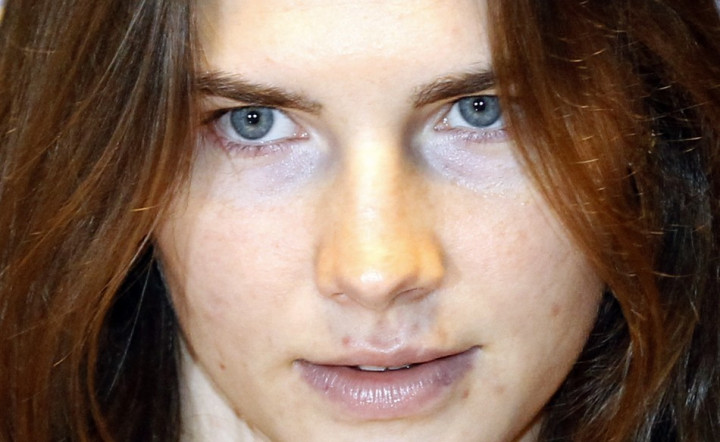 American student Amanda Knox wrote to the parents of Meredith Kercher to say that she did not stab to death her English flatmate in the house they shared in Italy.
Knox wrote to John and Arline Kercher while she was in jail in Perugia, after a jury convicted her of killing Kercher during a sex game gone wrong in their home in Perugia in 2007.
Her letter emerged on the eve of the publication of a book written by Knox about events surrounding the killing and its aftermath called Waiting to be Heard.
But she was advised by lawyers not to send it to Meredith's family in Surrey.
In her book, which is believed to have netted her £2m in royalties, Knox describes in detail how she indulged in drugs and casual sex with multiple partners during her time in Italy before Kercher's death. Knox was dubbed 'Foxy Knoxy' by the media during the trial.
Waiting to be Heard has been effectively banned in Britain, with publisher HarperCollins refusing to print it for British readers over libel fears relating to defamation cases in Italy againat Knox and her parents.
Knox, 25, was sentenced to 26 years with former boyfriend Raffaele Sollecito in 2009 for killing Kercher but freed on appeal in 2011. Earlier this year, those acquittals were quashed - raising the prospect of another trial for Knox
Writing from her cell, Knox told John and Arline Kercher how she thought about their daughter "every day".
She said: "I'm sorry for your loss and I'm sorry it's taken me so long to say so.
"I'm not the one who killed your daughter and sister: I'm a sister and I can only attempt to imagine the extent of your grief.
"In the relatively brief time that Meredith was part of my life, she was always kind to me. I think about her every day."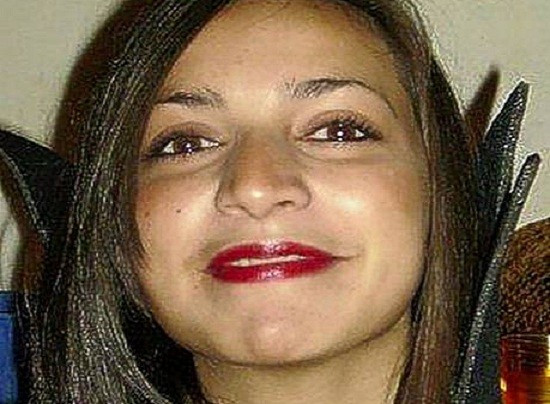 Knox is expected not to attend her retrial in Italy and the Italian government is powerless to make her face justice. She has returned home to her family in Seattle.
In Waiting to be Heard Knox told of how she felt "proud" of having sex with a man she smoked cannabis with after they met on a train.
"We shared a joint, and then, high and giggly, we went to his hotel room. I'd just turned 20. This was my first one-night stand," Knox wrote.
"I'd told friends I couldn't see myself sleeping with some random guy. But Cristiano was a game-changer.
"I was proud of myself for having a no-strings-attached consensual encounter but I felt awkward and out of place. I didn't yet know if I'd regret it.
"Later, I told Meredith about the sex and feeling like an idiot.
'"Amanda,' she said, consolingly, 'Maybe uninvolved sex just isn't for you.'
A HarperCollins spokesman said: "Due to our legal system and relying upon advice from our counsel, HarperCollins UK will not publish a British edition of Waiting to be Heard by Amanda Knox at this time."