Kobo Glo HD: Ebook reader with free concierge service to recommend new books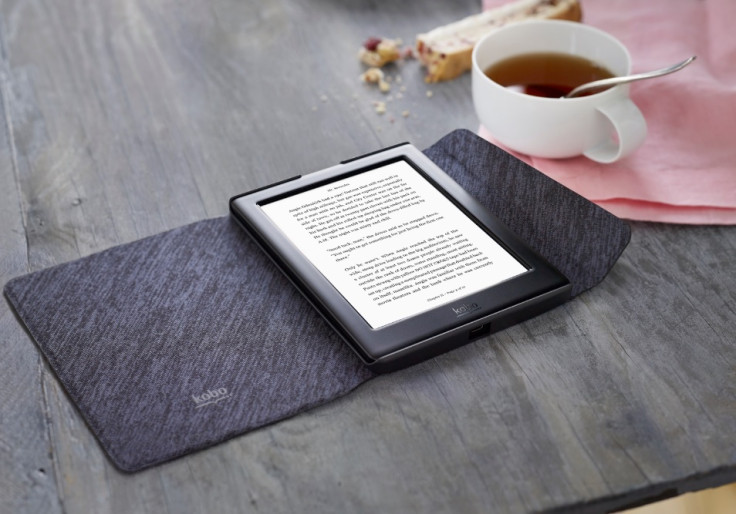 Kobo has announced the Glo HD, its highest resolution ebook reader ever, and one which includes a free concierge service to help you choose your next book.
Priced at £109.99 and going on sale in the UK on 1 June, the Kobo Glo HD has a 6in high definition e-ink screen with a resolution of 1448 x 1072 and a pixel density of 300 per inch - higher than any other Kobo and the same as the Amazon Kindle Voyage, which costs £50 more.
New for the Glo HD is a telephone concierge service which buyers can call to receive help with using the device, plus book recommendations based on their preferences and deals on discounted books and magazines. As with Kobo's other ebook readers, the Glo HD has access to the company's library of 4.7 million titles.
The Glo HD is 9.2mm thick and weighs 180g - compared to the 7.6mm Kindle Voyage, which also weighs 180g. There is Wi-Fi for connecting to the Kobo store, and a microUSB port for charging the battery, which is claimed to last two months between charges, based on 30 minutes of reading per day.
Following the personalisation trend set by older Kobos, the Glo HD has 11 font styles and 48 size options to choose from, plus weight and sharpness settings to fine tune each exactly how you want them.
As with the Kindle Voyage, the new Kobo's touch screen is lit for reading in the dark. Inside, there is a 1GHz processor and 4GB of storage, which is enough for thousands of books. Ahead of its 1 June UK launch, the Glo HD will go on sale in the US, Australia, New Zealand and Kobo's native Canada on 1 May, followed by France on 22 May and Italy, the Netherlands, Germany, Spain and the UK from 1 June.
Michael Tamblyn, president and chief content officer, of Rakuten Kobo said: "Kobo Glo HD is the perfect device for the book lover who hasn't made the jump to digital. Our surveys show there is a huge contingent of avid readers who simply haven't tried digital because they love the print experience. We definitely agree there is a lot to love, but also know there are lots of occasions where eReading can actually be more convenient than reading on paper.
"With that, we know Kobo Glo HD is sure to please any type of reader with a print-on-paper-like screen resolution, highly portable design to carry an entire library while commuting, customizable font options, and instant access to millions of books any time of day."
© Copyright IBTimes 2023. All rights reserved.