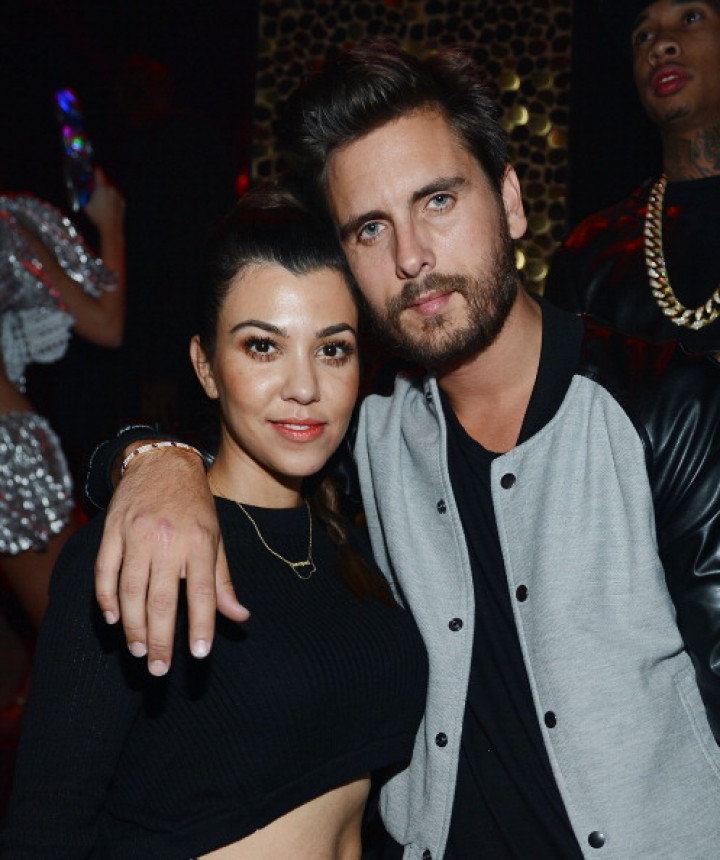 American television personality Kourtney Kardashian and longtime boyfriend Scott Disick have revealed the name of their baby boy.
The Keeping Up With the Kardashians star took to Instagram, and shared a picture of her, holding her son's little fingers.
"Madly in love with my little Reign Aston Disick," she captioned the image.
Reign was born on 14 December, coincidentally on the fifth birthday of older brother Mason Disick.
The couple, who have been dating since 2007, now have two sons and a two-year-old daughter named Penelope.
It was previously reported that Kim Kardashian's elder sister is worried that Scott will leave her before the birth of their third child.
Disick expressed shock and anger when Kourtney revealed she was pregnant for the third time in June, and it was aired on the family reality show.
Disick admitted he was not ready for a third arrival.
"You just keep suckering me into these kids. I can't handle all of this responsibility," he said when she revealed the baby news.
Meanwhile, in an interview with Fit Pregnancy, the 35-year-old spoke about the experience of her third pregnancy.
She said: "I love being pregnant in general. This time I'm more tired than I was the other times. I think it's because I'm always running around and working on different things. But I feel comfortable with how I look and feel. I find a pregnant body to be beautiful and an incredible reminder of what a woman's body is made to do."