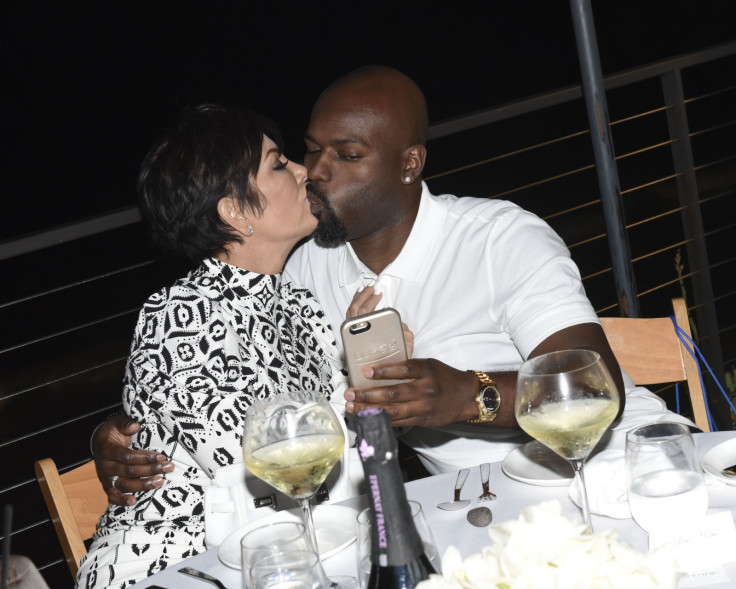 Kris Jenner and Corey Gamble have reportedly dismissed reports of a split. Sources close to the couple said claims that the May-to-December couple have broken up are "100 per cent not true".
Rumours have been swirling that Jenner, 61, was calling time on her romance with Gamble, 36, fearing the relationship was a distraction amid recent family dramas.
The Kardashian clan have had a trying time in recent months, with Kim being held at gunpoint in a Paris jewellery heist and her husband, Kanye West, suffering a mental breakdown.
While Jenner became a grandmother again, as son Rob and on-off girlfriend Blac Chyna became parents to baby Dream, the couple's turbulent relationship has been a source of added stress for the so-called 'momager', demanding her attention.
"She said that she was getting side-tracked with this relationship," a source told Radar Online. "She needed to put her family before her own needs and wants."
However, TMZ claims that, contrary to reports of their parting, the couple are actually closer than ever.
Jenner and Gamble – who is an associate of Justin Bieber's manager, Scooter Braun – began dating in November 2014 after the break-up of her marriage to Bruce - now known as Caitlyn - Jenner.
In January, rumours mounted that the couple were considering tying the knot. However, Jenner, who was previously married to Rob Kardashian, has been divorced twice and recently hinted that she has no plans to walk down the aisle a third time.
During an appearance on The Ellen DeGeneres Show in February, she told the daytime chat show host: "You know, I've done that twice, and it didn't work out so well. So I don't know. You never know. I just think as long as things are going so well, why ruffle it up?"