Kris Jenner is thrilled about Khloe Kardashian's pregnancy: 'God is so good'
Khloe is expecting her first baby with boyfriend Tristan Thompson.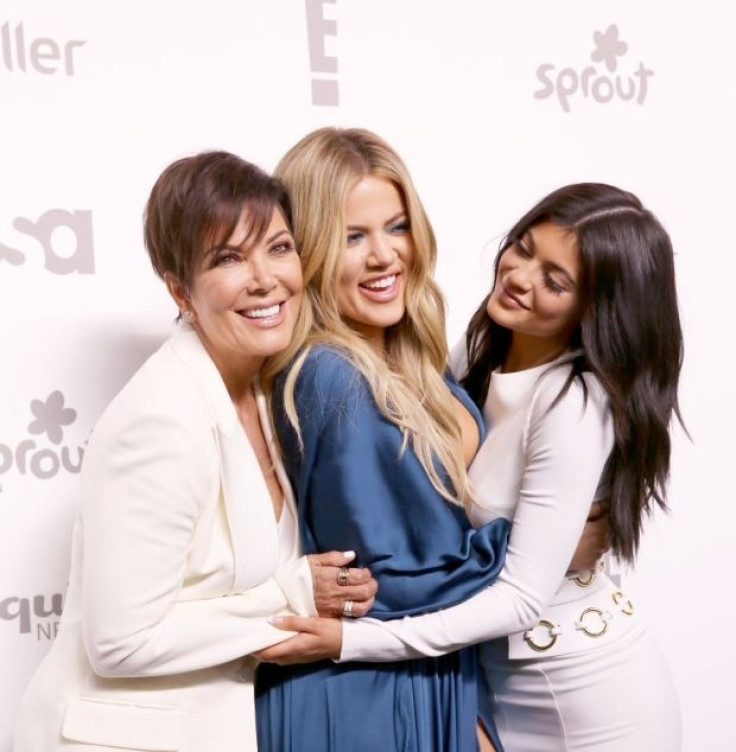 Kris Jenner has finally broken her silence and is beyond excited to welcome another grandchild as daughter Khloe Kardashian is expecting her first baby with boyfriend Tristan Thompson.
Her response came a day after Khloe confirmed the news of her pregnancy, ending months of speculation. The mommager took to Instagram to express her joy. "God is so good!! I am beyond excited! What a blessing," Kris gushed while sharing her daughter's intimate baby bump photo.
On Wednesday (20 December), the 32-year-old reality star shared the photo of her bare baby bump, adorably cradled by Thompson and her. Announcing the news, Khloe said that her "greatest dream" has been realised with the pregnancy.
"I had been waiting and wondering but God had a plan all along. He knew what He was doing. I simply had to trust in Him and be patient. I still at times can't believe that our love created life! Tristan, thank you for loving me the way that you do! Thank you for treating me like a Queen," she wrote in the emotional and lengthy post.
In September, rumours swirled that both Khloe and Kylie Jenner were pregnant. But surprisingly, the Kardashian family, who are known for flaunting their life on social media, refused to confirm the news.
Kim Kardashian, on the other hand, continued to remain vocal about her plans of extending her family and announced she was having a child through a surrogate.
The family is currently teasing their fans with their annual holiday card and are releasing one photo per day since 1 December. And, contrary to the expectations that Khloe and Kylie's pregnancy photos will be unveiled in the final photo on Christmas, the former broke the news a little early.
"Khloe has gone through absolute hell when it comes to her relationships so she feels very deserving of all the happiness with Tristan but there's one dark spot for her right now and that's the state of Kylie's relationship with Travis [Scott]," a source told Hollywood Life.
Kylie, the 20-year-old cosmetic mogul, is yet to make a comeback on social media and confirm the authenticity of her pregnancy rumours. But rumours swirl that she is having a hard time dealing with her pregnancy.
"She [Kylie] knows she has no reason to feel guilty but Khloe has such a big heart, she feels bad that things are going so well for her when her little sister is struggling like this. Khloe's body confidence is sky-high right now, she's not having any of the body insecurities that she worried might come with pregnancy. It's the exact opposite actually, she's in love with her pregnancy curves and feels incredibly sexy," the source added.