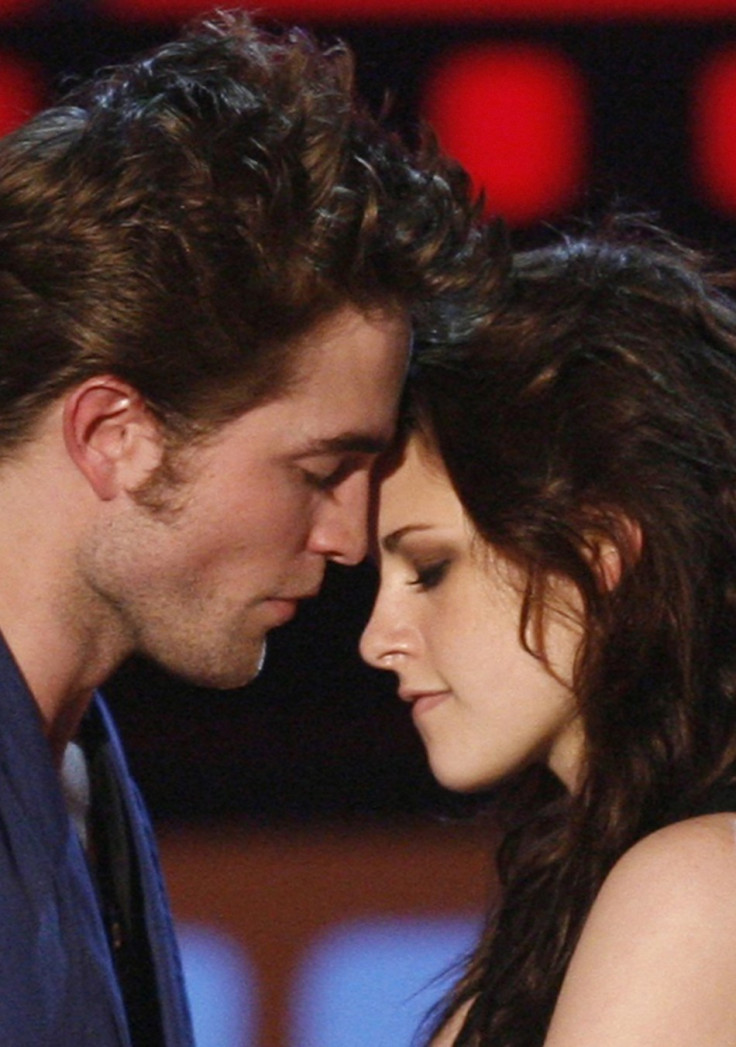 Twilight co-stars Robert Pattinson and Kristen Stewart have been ordered by producers to attend the November premiere of Breaking Dawn Part 2, even though Pattinson has reportedly vowed to have no further contact with his former girlfriend Stewart, after she was photographed kissing British director Rupert Sanders.
Unfortunately for Pattinson, the decision never to see Stewart again may not be his to make... at least, not for now.
The Sun reports that the pair, who play Bella Swan (Stewart) and Edward Cullen (Pattinson) in the film, are "contractually obliged to be pictured side by side on the red carpet".
"RPatz is in pieces but the Twilight love triangle storyline is nothing without him and Kristen. It is eating him up that he has no choice but to see her again because of work. His humiliation is total," a source told the newspaper.
As IBTimes UK reported earlier, Pattinson has moved out of the Los Angeles home he used to share with Stewart and has stated that he wants a "man to man" talk with Sanders.
Meanwhile, Stewart has publicly apologised to Pattinson, calling the affair a "momentary indiscretion" and Sanders has followed suit, stating that he was "utterly distraught about the pain I have caused my family". The two met on the set of Snow White and the Huntsman.
The Telegraph has reported that Sanders, who has two children with his wife, actress/model Liberty Ross, has been given a second chance.
"She is prepared to give Rupert a second chance," one of Ross's friends said, "She accepts that it was just one of those silly flirtations." The sentiment was backed up by Sanders' father, Michael Sanders.
"From what I gather, nothing really happened and it is all a lot of fuss about nothing. I should imagine it was something very brief," the retired 76-year-old surgeon told People, "She is a very pretty girl and when you work that closely with someone for so long, sometimes things happen. Of course their relationship will survive this. It is all a lot of fuss about nothing."