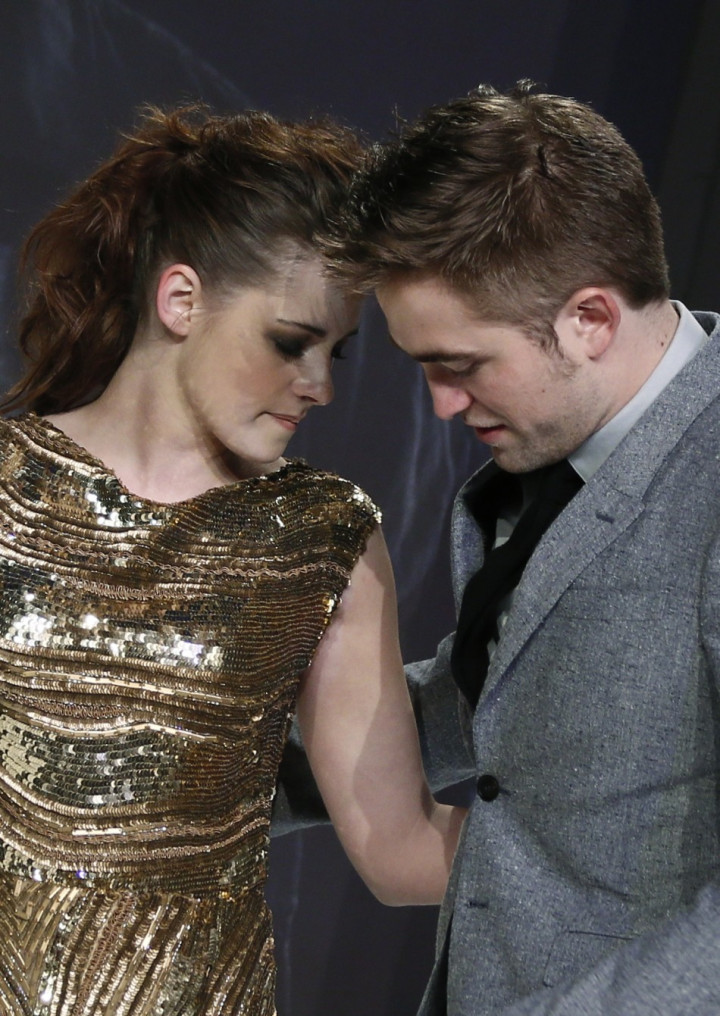 Twilight heartthrob couple Kristen Stewart and Robert Pattinson reportedly had a huge fight on his 27th birthday. According to X17 Online, the 23-year-old actress looked glum while at a friend's house on the afternoon of 13 May, arguing on the phone.
"Kristen was pacing back-and-forth in her friend's apartment, smoking. She looked really upset, talking on the phone for almost an hour -- I'm guessing she was talking to Rob. She was really animated, like she was trying to explain something. She was getting frustrated and seemed very emotional," X17 Online's photographer said.
Later, Stewart and her friend drove to another friend's house, where they ended up talking in the car for almost 45 minutes.
It was previously reported that the 23-year-old actress had arranged a special celestial treat on the Remember Me star's birthday.
"Kristen is super excited to totally spoil Rob on his birthday this Monday. She is getting his charts done - his astrological charts from a really cool numerologist," a source said, "Kristen has a special day and night planned for Rob, which will include swimming, friends, music, and of course their dogs Bear and Bernie. She's not revealing too many details because she wants it to be a surprise for him. She just wants to totally shower him with love and affection."
Ahead of his birthday, Pattinson was spotted partying with friends at the Cheatau Marmont over the weekend, without Stewart. Pattinson and Stewart were trying to rebuild their relationship, following her affair with married director Rupert Sanders.
Meanwhile, the Cosmopolis star had gifted Stewart £30,000 limited edition fountain pen on her 23rd birthday and later enjoyed a private dinner at a food joint called Malo Taqueria near Silver Lake area in Los Angeles.