Kristen Stewart and Robert Pattinson Reunite: Couple Share 'Touchy-Feely' Date Night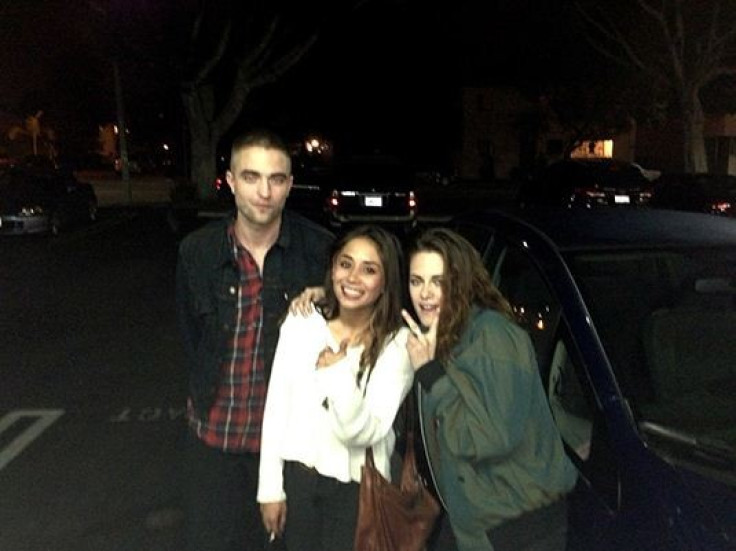 After months of speculation that the Twilight heartthrob couple, Kristen Stewart and Robert Pattinson have ended their relationship, the two were spotted on a date together.
The 22-year-old actress and Pattinson, who has just returned from Australia after wrapping up from his movie The Rover, were seen at Ye Rustic Inn in Los Angeles.
"Rob and Kristen were having so much fun together," a source told E! News, "They sat in the back of the bar in a booth and were laughing. At one point, they were standing at the bar and were just being normal, as any boyfriend and girlfriend would be with each other."
"They were touchy-feely. She was holding on to his jacket and had her hand on his back. They were just cute," the insider added.
The two also posed for a photo with a fan, identified as Laura Austin.
"Being a photographer, I am used to approaching people for photos. So I walked up to them and asked if I could take a photo of them with Lany using my iPhone. Kristen was enthusiastic about it, putting her arm around Lany and cracking a smile...," she said, "However Robert wasn't keen on the idea... jokingly trying to get me to take the photo with his back to the camera. Kristen told him to stop being an a*****e and the result is the photo that spread like wildfire."
Pattinson and Stewart were out in public together after the Golden Globe Awards on 13 January.
The couple broke up briefly last year after it was confirmed that Stewart had cheated on her boyfriend with British director Rupert Sanders. The couple were reunited for the promotion of the final premiere of The Twilight Saga: Breaking Dawn - Part 2, the hugely successful vampire-themed fantasy film franchise.
© Copyright IBTimes 2023. All rights reserved.