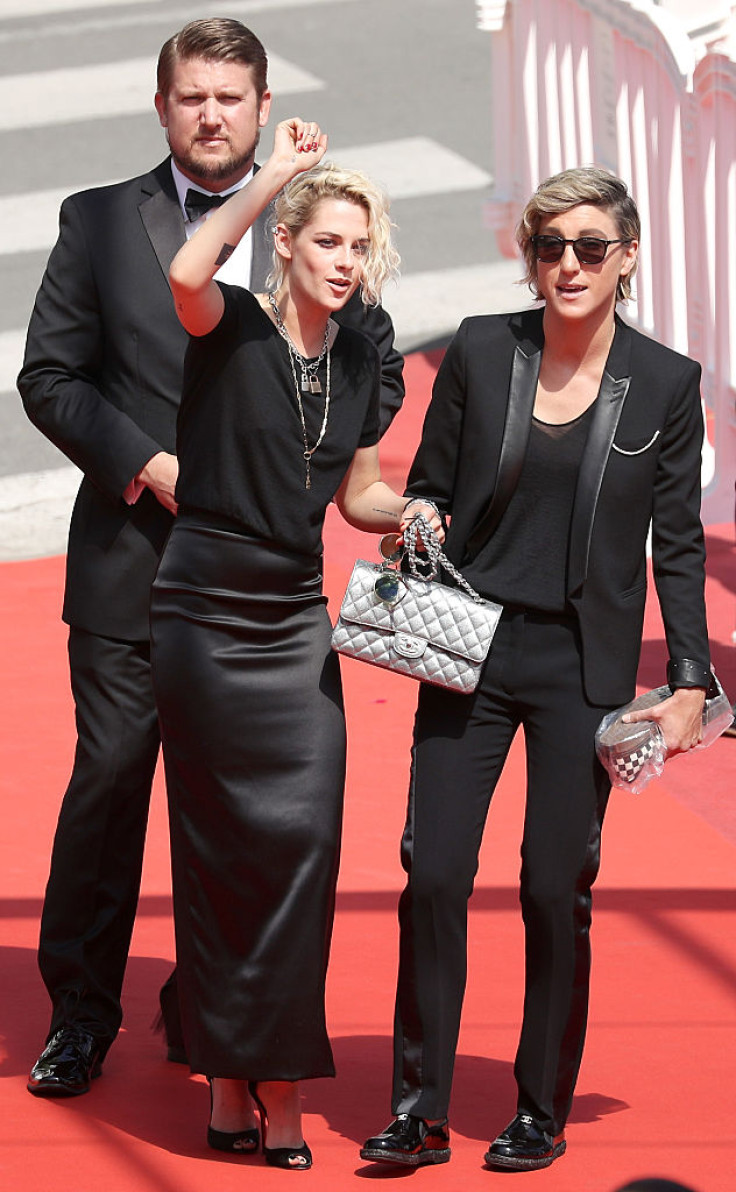 Kristen Stewart and Alicia Cargile are in love and they are not shying away from showing it to everyone. The two of them were recently spotted going out for a casual lunch in Los Angeles.
According to a report in People Magazine, the pair smiled as they were photographed leaving the restaurant. The Twilight star sported black jeans and a white T-shirt. Cargile wore a black T-shirt with, "Who the f**k is Mick Jagger?" written on it and topped off her look with a black and white hat.
Stewart recently opened up about her sexuality and revealed she has a girlfriend. In an interview with Elle UK magazine, the 26-year-old actress spoke about her on-off relationship with visual effects producer Alicia. "Right now I'm just really in love with my girlfriend. We've broken up a couple of times and gotten back together, and this time I was like, 'Finally, I can feel again,'" Stewart told the magazine.
Kristen also spoke about the freedom she feels in her relationship with Alicia. The Clouds Of Sils Maria star admitted, "When I was dating a guy I was hiding everything that I did because everything personal felt like it was immediately trivialized, so I didn't like it. We were turned into these characters and placed into this ridiculous comic book, and I was like, "That's mine. You're making my relationship something that it's not." I didn't like that."
Stewart previously dated her Twilight co-star Robert Pattinson, and they broke up in 2012 following Kristen's public affair with Snow White And The Huntsman director Rupert Sanders. Pattinson is currently dating singer FKA Twigs.