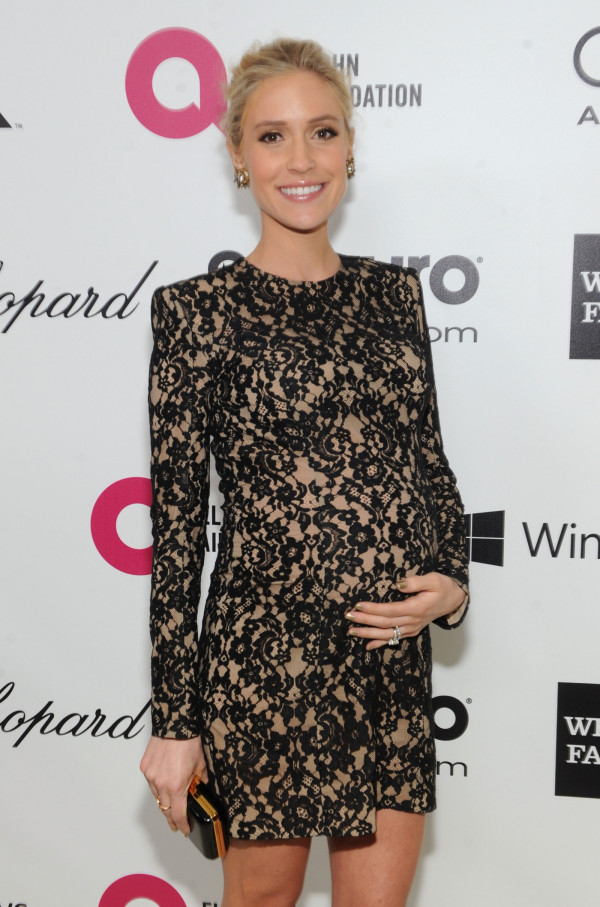 The Hills star Kristin Cavallari says she is "thrilled" to announce the joyful news that she and her husband Jay Cutler are expecting their third child.
The fashion designer shared the pregnancy news with fans on her app, Kristin Cavallari Official, revealing that she her NFL player husband are "thrilled" to expand their family.
Under the headline "Big News", the 28-year-old said: "We're at it again! Thrilled to announce baby number 3 is on the way! The cutler crew just keeps on growin'!"
Along with the announcement was a photo of the former reality TV star posing her hands into a heart shape over her stomach.
The couple's two sons, Camden Jack, two, and one-year-old Jaxon Wyatt, can be seen sitting in a wagon behind her.
While she was expecting her youngest son Jaxon, the Laguna Beach star told E! News in 2014 that she has been "lucky" with her pregnancies so far.
She explained: "Both pregnancies have been really easy for me, I've just been really tired. It's just one of those things where I could literally sleep all day everyday but I'm snapping out of it a little bit now that I'm in the second trimester."
Just days before announcing her third pregnancy, Cavallari gushed over the sibling relationship between her two sons, telling Us Weekly that Camden is a "really good big brother".
"He's very protective and very sweet, But he also gets a little upset when Jax tries to take his toys and messes with his stuff. He gets a little territorial with some stuff, so it's kind of funny."
The mother-of-two also said of motherhood: "It flies by so quickly. It kind of makes me sad. But they're both at such fun ages now.
"They're able to start playing together a little bit now that Jax is 1. It's really nice. I feel like we're in a really good place. They're both great kids. They're just a lot of fun. So we're really lucky."
Cavallari married 32-year-old Cutler, who plays for the Chicago Bears, in June 2013 in a Nashville wedding ceremony.