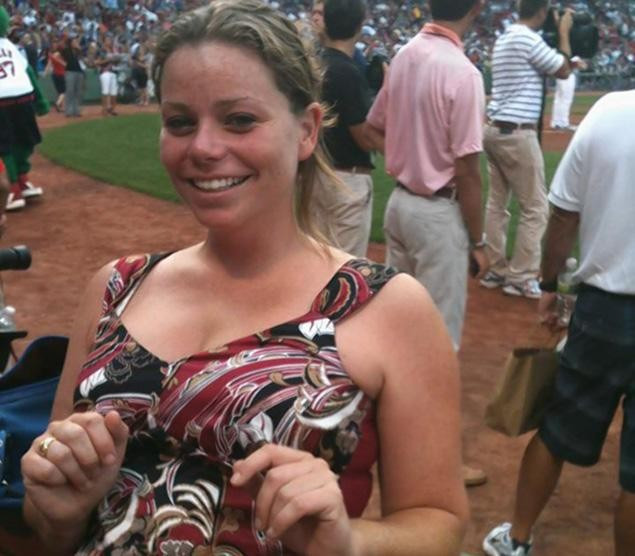 The parents of Boston Marathon victim Krystle Campbell were told their child had survived the blast by hospital staff, after a horrific identity mistake.
Parents William and Patty Campbell were originally informed that Krystle had sustained serious but non-fatal injuries, and did not discover the truth until they visited a Boston hospital.
Medical staff at Massachusetts General Hospital told the Campbells that Krsytle had been hurt and they were fighting to save her leg.
The victim, a 29-year-old restaurant manager from Medford, Massachusetts, had gone to the Marathon with her best friend Karen Rand, whose boyfriend was running in the race.
"They wanted to take a photograph of him crossing the finish line, but the explosion went off and they were right there," William Campbell, 56, said. "It's pretty devastating."
Informed that their daughter had been hit by the blast, William and Patty rushed to the hospital. However once allowed to see her, they were brought before the injured Rand instead.
After finding an object bearing Krystle's name on Rand's person, doctors had switched the two friends' identities.
As the mistake was revealed, the Campbells learned their daughter had died.
Krystle's grandmother Lillian told journalists that her son William was "devastated" when he found out the truth and almost passed out.
Rand suffered a severe leg injury but survived the terrorist attack.
"She's very badly hurt, she's all messed up," William Campbell said of Rand. "Her leg was all destroyed."
Eight-year-old Martin Richard, from Boston, 23-year-old Chinese graduate student Lu Lingzi have been identified as the other two victims of the twin blasts that shocked America.