The bombing of a Doctors Without Borders (Medecins Sans Frontiere, MSF) hospital by a US air strike in northern Afghanistan was no mistake, the head of the international medical charity that ran the center has said. The 3 October strike destroyed the compound in Kunduz city and killed 22 patients and hospital staff.
Casting doubt on American military assertions that it was a mistake, Doctors Without Borders General Director Christopher Stokes described the damage inflicted to the trauma centre in Kunduz as "extensive, quite precise destruction," in an interview with Associated Press.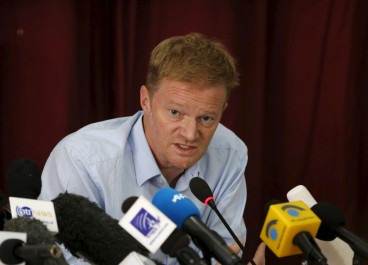 "The hospital was repeatedly hit both at the front and the rear and extensively destroyed and damaged, even though we have provided all the coordinates and all the right information to all the parties in the conflict," Stokes said.
Stokes said the damage to the hospital "doesn't indicate a mistake. The hospital was repeatedly hit."
The bombing went on for more than an hour, despite calls to Afghan, US and NATO authorities to call if off, MSF has said. The medical charity has called for a "war crimes" investigation into the bombing.
US President Barack Obama has apologized for the attack, while the commander of US and NATO troops in Afghanistan, General John Campbell, said it was a mistake.
In a testimony to a US senate panel, Campbell said: "To be clear, the decision to provide aerial fire was a US decision made within the US chain of command. A hospital was mistakenly struck. We would never intentionally target a protected medical facility."
The hospital was bombed during a firefight between Taliban and government troops, as US advisers were helping Afghan forces retake Kunduz city after the insurgents overran it and seized control on 28 September.
Internal military investigations are under way, with preliminary results expected in coming days.