An international investigation into the US bombing of the MSF (Doctors Without Borders) hospital in the Afghan city of Kunduz has been activated contingent on the approval of the two countries, the medical organisation has said.
"We've been informed that the International Humanitarian Fact-Finding Commission has been activated," MSF said on Twitter. "This is the first step needed to undertake an independent investigation into the attack on MSF's hospital in Kunduz Afghanistan on 3 Oct."
MSF demanded an independent examination into the US bombing of the hospital in Kunduz that killed at least 22 people, including 12 staff members and destroyed the intensive care unit.
The International Humanitarian Fact-Finding Commission (IHFFC) was established in the additional protocols of the Geneva conventions and is a body dedicated to the investigation of violations of international humanitarian law. For an inquiry to start, both parties in dispute must consent. The MSF did not specify which country had requested the commission.
It is the first time the IHFFC has been activated since its creation in 1991. The US has claimed the strike was a mistake and it was trying to hit Taliban insurgents. President Barack Obama has apologised to MSF president Joanne Liu and announced it will pay compensation for those killed and injured. Liu repeated the appeal for an independent investigation at a London ceremony for the 2015 Chatham House Prize awards, assigned to MSF.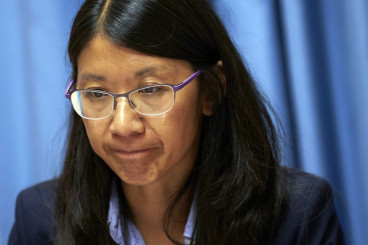 "Until we understand how Kunduz happened and why, we cannot go back there," she said, referring to the organisation's decision to leave the war-torn city after the bombing. That's why we ask for an independent investigation.
"We need to safeguard the ability for humanitarian organisations to work in conflict zones. That's what is at stake today. Patients, ambulance workers, staff members - they cannot be targeted. That's why Geneva is important. If that is not respected, it puts everything into questions."
The MSF president said that what happened to the organisation in Kunduz had a huge impact on the whole humanitarian community. "If Geneva convention is not respected, humanitarian aid is in danger across the world," she added.
The Pentagon said a preliminary investigation of the episode would be completed soon. The Afghan government also pledged to investigate the air strike. The closing of the hospital will leave hundreds of thousands of people in and around Kunduz with scarce medical care. MSF provided treatment for more than 22,000 patients in 2014 at the Kunduz hospital and more than 5,900 surgical procedures were performed.
During the recent fighting in the city, the medical workers cared for nearly 400 people in less than a week.