US President Barack Obama has personally apologised to Medecins Sans Frontiers (MSF) over the Kunduz hospital air strike last week, in which 22 people were killed. In a telephone call to the charity's President Joanne Liu, Obama also promised a thorough investigation into the air strike.
White House spokesman Josh Earnest told reporters on Wednesday (7 October) that Obama promised Ms Liu that any investigation would "provide a transparent, thorough and objective accounting of the facts and circumstances of the incident. And that, if necessary, the president would implement changes to make tragedies like this one less likely to occur in the future."
However, Earnest had to admit that despite the apology, Mr Obama did not offer any explanation for the attack. 12 MSF staff were killed in the bombing, which took place in Kunduz on Saturday (3 October), as well as 10 patients including three children. Some patients were reportedly burned alive in their beds. Earlier, the Afghan Ministry of Defence had claimed Taliban insurgents had been using the hospital as a "human shield" - which MSF refutes.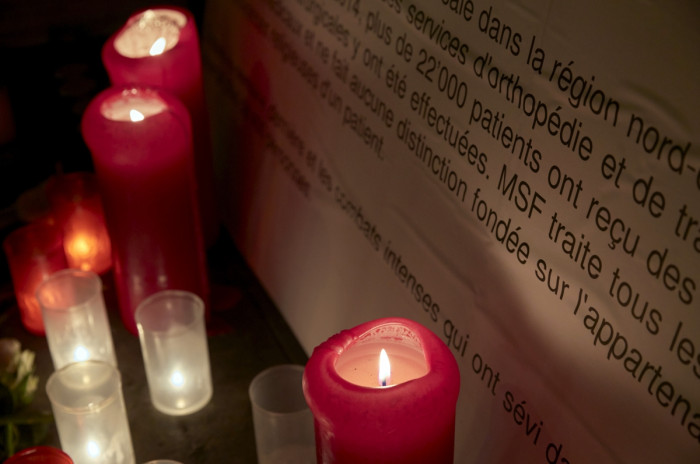 The MSF has demanded the International Humanitarian Fact-Finding Commission (IHFFC) be established to investigate why the Kunduz hospital was targeted by the US AC-130 gunship. The hospital had repeatedly shared its GPS coordinates with the US and coalition forces "as recently as Tuesday 29 September," according to MSF director general, Christopher Stokes. The IHFFC was set up under the Geneva Convention in 1991 but has never been activated.
MSF President Liu said: "The facts and circumstances of this attack must be investigated independently and impartially, particularly given the inconsistency in the U.S. and Afghan accounts of what happened over the recent days. We cannot rely on internal military investigation by the U.S., NATO and Afghan forces."