To commemorate the 20<sup>th anniversary of the death of Kurt Cobain, who died from a self-inflicted shotgun wound on 5 April 1994, here are 20 facts you may not know about the legendary Nirvana frontman
1. Cobain addressed his suicide note to his imaginary friend Boddah. The note began:
"To Boddah,
"Speaking from the tongue of an experienced simpleton who obviously would rather be an emasculated, infantile complainee, this note should be pretty easy to understand [..]"
2. After Nirvana's first single Love Buzz was released in 1988, Cobain gave a copy to a local radio station and waited for it to be played. Eventually, he phoned up the station and requested the song himself.
3. Cobain almost joined the Navy, even meeting with a recruitment officer to discuss his options.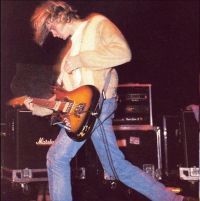 4. Before forming Nirvana, he auditioned for a part in the Melvins, one of his favourite bands.
5. In his hometown of Aberdeen, Washington, the welcoming sign now reads "Welcome to Aberdeen, Come as you are".
6. Dave Grohl admitted that the Foo Fighters 1997 song My Hero is about Cobain.
7. Following the success of their MTV Unplugged session, Cobain had planned Nirvana's fourth studio album to be more acoustic and orchestral. REM singer Michael Stipe said he and Cobain even planned to record a demo tape of the album together as a trial run.
8. Cobain was listening to REM's 1994 album Automatic for the People when he committed suicide.
9. Cobain started taking heroin as pain relief for his chronic stomach pain. He even addressed it in his suicide note. He wrote: "Thank you all from the pit of my burning, nauseous stomach for your letters and concern during the past years."
10. He was said to be delighted that Weird Al Yankovich had parodied his song Smells Like Teen Spirit. He thought it showed how Nirvana had made it and he considered Yankovich a "musical genius".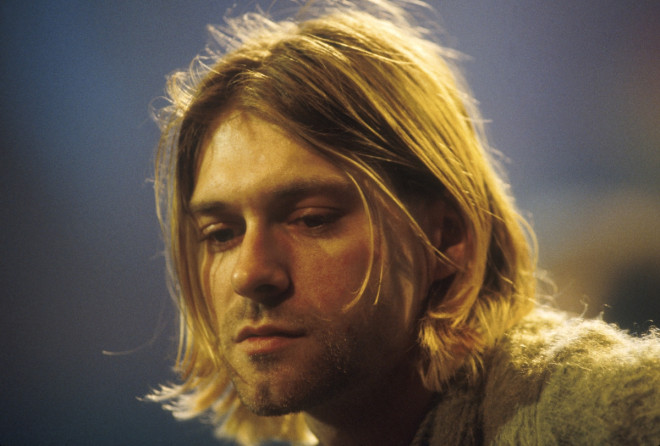 11. As a child, his father signed him up for wrestling classes at his high school. However, Cobain refused to fight in any of the matches, sometimes even folding his arms in protest.
12. In the 1980s, Cobain and Nirvana bassist Krist Novoselic played in a Creedence Clearwater Revival covers band called the Sellouts.
13. When he was 14, Cobain told a school friend he wanted to grow old and rich and then commit suicide like Jimi Hendrix, seemingly unaware his death had been an accident.
14. Cobain had a fascination with foetuses, often ordering models of them from medical catalogues. This continued throughout his life, even naming Nirvana's last album In Utero (In the womb).
15. One of Cobain's earlier bands include the short lived group Fecal Matter. The group only recorded one demo tape and, perhaps unsurprisingly given their name, never went on to big things.
16. One of Nirvana's first live gigs was booked by Nikolas Hartshorne, who later became the medical examiner responsible for investigating Cobain's death.
17. Nirvana were nominated for six Grammys between 1992 and 1995. The band won their first Grammy award in 1996 for Best Alternative Music Performance for MTV Unplugged in New York, despite the album being released in 1994, after Cobain's death.
18. The last full song Nirvana recorded, You Know You're Right, was performed by Courtney Love's band Hole during their MTV Unplugged session in 1995. Nirvana's version got a full release in 2002.
19. Cobain's favourite album was Iggy Pop and The Stooges' Raw Power, followed by the Pixies' Surfer Rosa and the Breeders' Pod.
20. After completing the recording of Nevermind, Cobain returned to his home to find he had been evicted and spent the night in his car. The album would go on to sell more than 25 million copies worldwide.