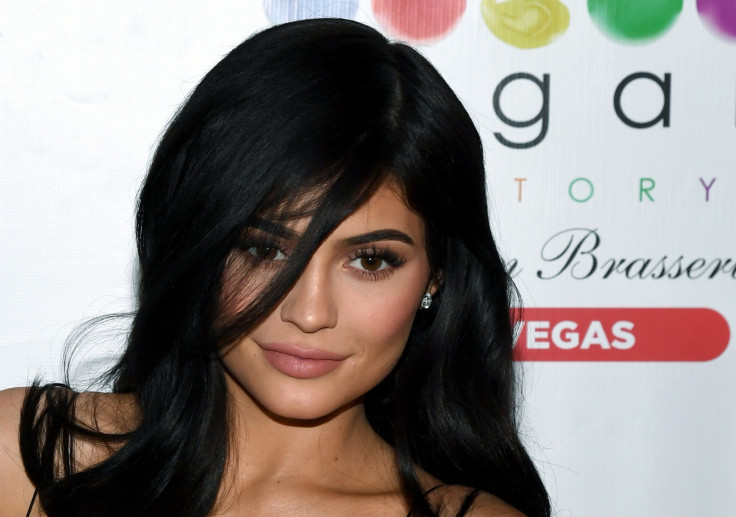 She might not be seen as the best example to young girls, with her cosmetically-enhanced appearance and revealing attire, but one thing Kylie Jenner can be credited for is embracing her – albeit fairly minor – flaws.
The 19-year-old reality TV star and budding entrepreneur, who has her own make-up line called Kylie Cosmetics, is super proud of her leg scar and often shows it off on her Instagram account.
In a snap posted yesterday (18 June), Jenner made the scar on her left thigh the centre of attention as she put her leg up close to the camera in a sexy shot of herself in a gold dress with glowy make-up and her hair tied back into an updo.
Deciding not to caption the shot, one follower commented: "Scars are beautiful" as another put: "Show em what you got Kylie". A third added: "Ouch that must have hurt."
So how did Kylie get her famous leg scar?
During a fan Q&A in 2011, Jenner explained how gained the sizeable mark.
She said: "When I was about 5 my sister [Kendall] and I were playing hide and seek and I hid inside this really tall, enclosed gate.
"After a while when my sister didn't find me I had to climb up on this sharp pole sticking out from the gate. I slipped and the pole went into my leg. I tried pulling away to get the pole out but it just tore through my whole leg. It's smaller now though because I grew!"
The scar has since featured in a number of Kylie's Instagram posts. She captioned one of the shots: "I love my scar", and she's turned it into one of her most trademark features.
The latest snap featuring the scar was taken after she enjoyed a ladies' night out in West Hollywood with friends Pia Mia and Jordyn Woods at the trendy Nice Guy restaurant on Friday night.