Met Gala 2016: Tyga and Kylie Jenner end their night with a fight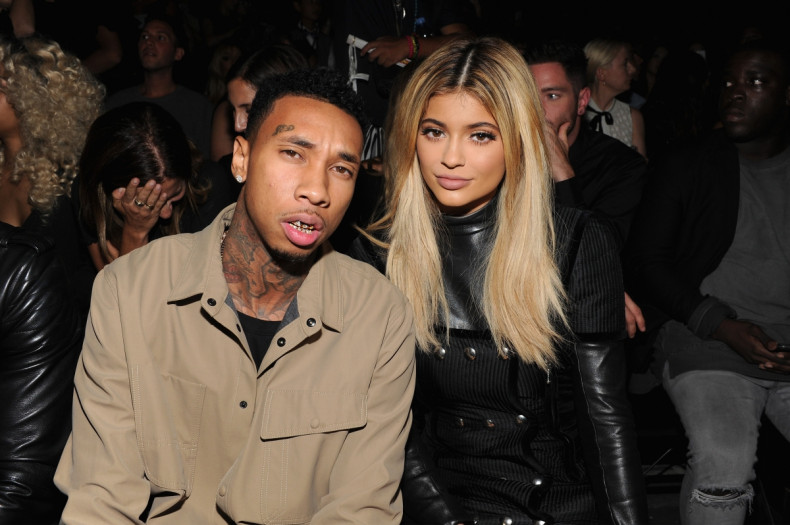 Tyga and Kylie Jenner were all set for a great night wearing matching outfits for the glamorous Met Gala held on 2 May. But things turned awful for the two after a fight broke out between them.
"Kylie was acting like a diva last night, ignoring Tyga and acting like everything was all about her," a source told HollywoodLife. "She doing the most, and Tyga pulled her card and told her she was doing too much. That prompted her to bring up old s**t that Tyga's done or has been accused of from time to time. That's really all. A small lovers' quarrel that got to social briefly. They're cool now."
The couple did not share a single photo together from the event and on 3 May took to Instagram to bash each other.
The 18-year-old shared a line from Beyonce's song Sorry from the singer's latest album Lemonade. She wrote: "big homie better grow up." The Instagram post garnered 1 million likes from her 60 million followers. Soon after Kim Kardashian's half-sister shared the message, the rapper responded: "Only god can judge me." The same line is inked on the rappers neck.
"Kylie needs to calm down and get off this Beyonce Lemonade bandwagon," the source said. "It's not cute and Tyga doesn't appreciate it. He was taken away by that comment she posted on IG. It rubbed him the wrong way."
"He has nothing to be sorry about and all the past mistakes he's made he's already apologized for," the source added. "He doesn't like being judged, no one does and that's why he expressed what he did on the gram. Beyonce's a spectacular artist but homegirl is making it hard for every man on the planet."
Kylie and Tyga began dating after his split from Blac Chyna in 2014 and confirmed their relationship in August 2015.