Kylie Minogue is to return her engagement ring to her ex-fiancé, Joshua Sasse, following their split, it has been reported.
The Australian pop star announced last week that the couple, who met in 2015, are to go their separate ways amid allegations that the British actor cheated on her.
Kylie, 48, has removed the diamond engagement ring after feeling 'completely betrayed' by the 29-year-old following claims he grew too close to Spanish actress and co-star Marta Milans, 34.
A source told the Sunday People: "She started to suspect Joshua over the festive period and they had been arguing since November. He was in London and so was Marta.
"There was a worry that they had met up and he wasn't being truthful to her. Kylie has ditched her ring. She just wants to move on."
The reports come as it emerged that Sasse was still married when he first met the Spinning Around singer on the set of Galavant.
Sources on the London film set have claimed that Sasse often spoke about his wife and son and was seen wearing his wedding ring, The Sun reports. His involvement with his then co-star Kylie thus came as a surprise to the crew members.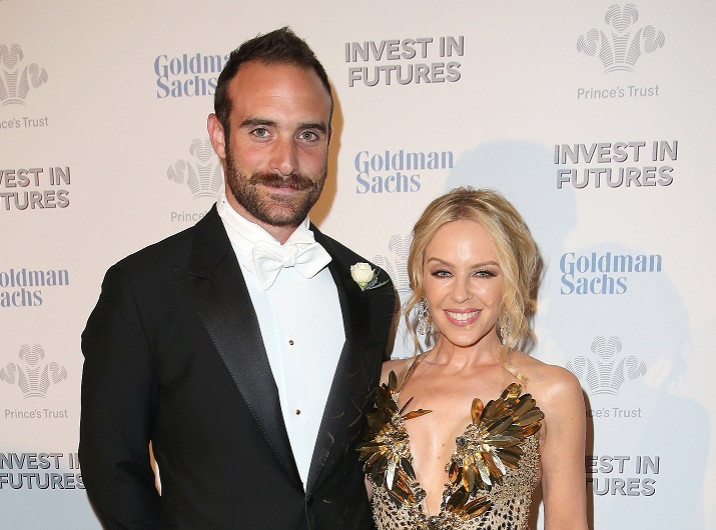 One insider told the publication: "'No one on set could believe it when Kylie and Joshua got together because it was widely known that he was married.
"He talked about his wife and child all the time and he wore his wedding ring on the set. The ring only disappeared when his and Kylie's relationship became serious enough for the pair of them to appear together in public."
Since news of the split emerged, friends of the Australian singer have revealed their long standing 'suspicions' of the actor, describing him as a 'non-trust worthy opportunist' who seemed keen to be seen in public with Kylie.
Speaking to The Sun, the source claimed: "Since they met, we've all been concerned about what Joshua's intentions were. None of Kylie's previous partners have ever shown such a keen interest in sharing her spotlight, and people saw through it."
The I Can't Get You Out of My Head singer reportedly believed she had finally found "the one" and, while planning a future with him, had welcomed him into her £10m west London home, paid for expensive holidays and had even covered the cost of hair implants for him.
The pair had publicly announced their engagement but had pledged not to tie the knot until gay marriages were made legal in Australia.
Following her suspicions of his growing closeness to Milans, 34, Kylie reportedly threw him out of her home, reports Mail Online.
While just months earlier she had been speaking publicly about taking her fiance's name once they tied the knot, last week she announced to fans on social media that the relationship was over.
"#lovers ... Thank you for all your love and support throughout this recent chapter of my life," she tweeted.
"Thank you now for your love and understanding with the news that Josh and I have decided to go our separate ways. We wish only the best for each other as we venture towards new horizons. #thesunalwaysrises."
Despite her positive outlook the unlucky-in-love star is said to have been left distraught by her latest break-up.
A source said: "'She is absolutely devastated, totally heartbroken. She really believed he was The One. But she no longer trusts him."
Fans and celebrity friends have sent messages of support to the heartbroken singer.