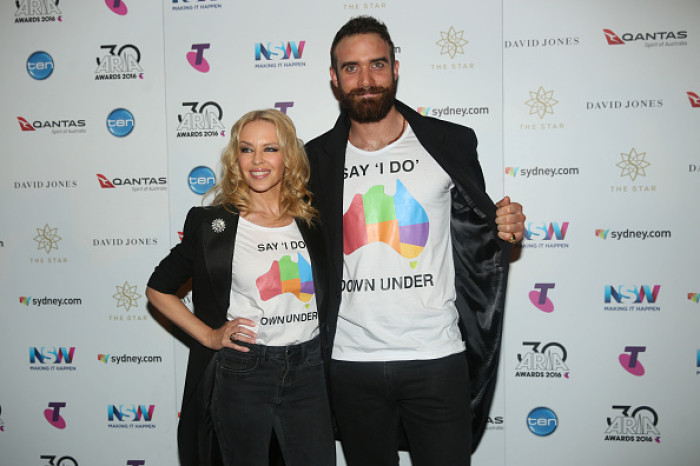 The family of Kylie Minogue are said to be "thrilled" that the pop princess has called off her engagement to Joshua Sasse.
The Australian pop star announced last week that the couple, who met in 2015, are to go their separate ways amid allegations that the British actor cheated on her.
While the Love at First Sight singer is said to be "devastated" by the split, her family and friends are reportedly glad to see the back of the British actor, describing him as "bad news."
Appearing on The One Show to promote Gary Barlow's reality talent show Let It Shine, the singer's sister Danni Minogue was staying tight-lipped about the split, but sources close to the family say they are relieved that Sasse is out of their lives for good.
According to Mail Online, family friend Peter Ford claimed on Monday (6 February) that Kylie's family are "celebrating" her split with Joshua, dismissing him as nothing more than a "bulls**t artist".
Speaking on Australian breakfast radio show KIIS 1065, the entertainment reporter said: "They're celebrating! They're thrilled! He was bad news."
Peter revealed that Dannii in particular was not a fan of the British actor, and considered him a 'b******t artist'.
"Relief is the word. They always had concerns. Dannii is like a sniffer dog. She can suss out a bulls**t artist anywhere and she did not like him," Peter said.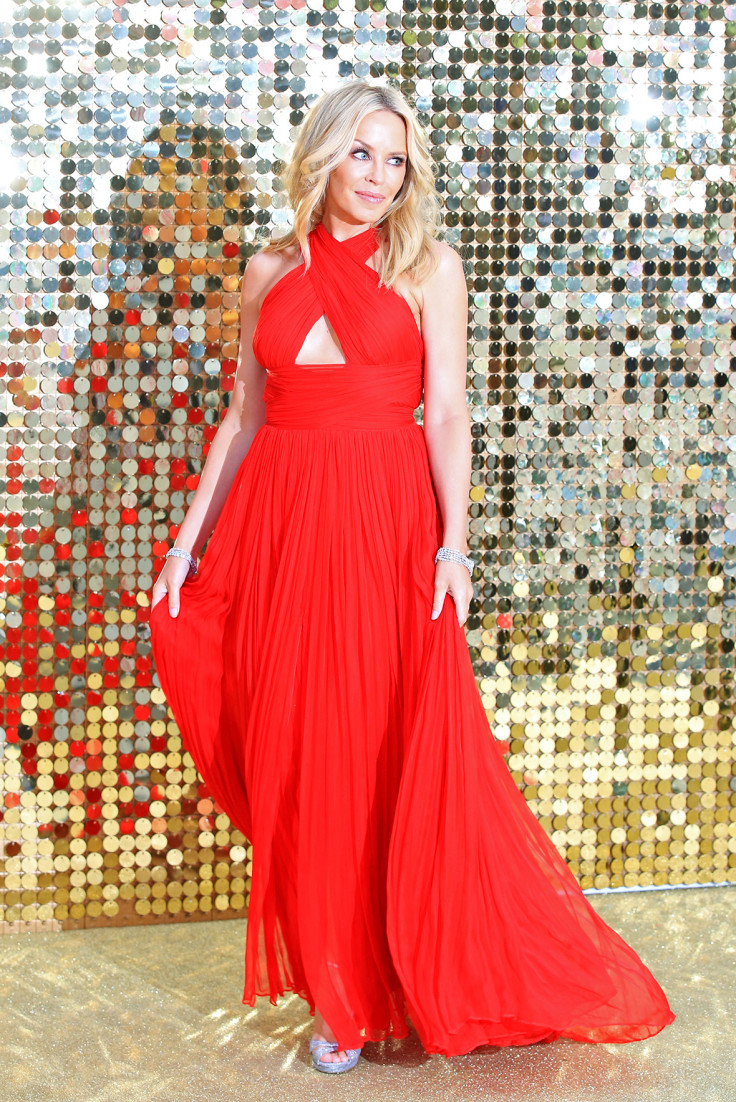 The reporter added that Kylie, 48, who is twenty years older than Sasse, had gone all out on the relationship, believing that she had finally met the love of her life after several failed high-profile relationships.
Ford confirmed rumours that the singer had forked out thousands to support the British actor in his career, invited him to share her £10m ($12.5m) home and even paid for him to have $10,000 worth of hair transplants.
"She's given him everything. Which is fine to do in a relationship, and she was happy to do that," he said. "She paid for his hair extensions. He got the plugs put in. That's the ultimate sign of love and dedication and she's been rewarded like this," Ford told the radio hosts.
"It wasn't like he was trying to force money out of her. She really wanted this one to work".
There was speculation that the couple split after Sasse grew close to actress Marta Milans, 34 on the sets of TV series No Tomorrow. However, Ford said that while the actor's proximity to his Spanish co-star star was a "concern" for Kylie, who similarly met Sasse while filming on the set of Galavant, he doesn't believe the rumours of infidelity.
"I don't think so. That was part of her concerns, but it's been off for a while. It's been off since before Christmas. He's had to go home to live with mum and dad," he said.
Since news of the split emerged, friends of the Australian singer have revealed their long standing "suspicions" of the actor, describing him as a "non-trust worthy opportunist" who seemed keen to be seen in public with Kylie.
Speaking to The Sun, a source claimed: "Since they met, we've all been concerned about what Joshua's intentions were. None of Kylie's previous partners have ever shown such a keen interest in sharing her spotlight, and people saw through it."
While just months earlier she had been speaking publicly about taking her fiance's name once they tied the knot, last week the Can't Get You Out of My Head singer announced to fans on social media that the relationship was over as she ditched her engagement ring.
"#lovers ... Thank you for all your love and support throughout this recent chapter of my life," she tweeted.
"Thank you now for your love and understanding with the news that Josh and I have decided to go our separate ways. We wish only the best for each other as we venture towards new horizons. #thesunalwaysrises."