Teenager Alexis Manigo, who was abducted from a Florida hospital 18 years ago and raised by Gloria Williams who posed as her mother, has said she does not want the woman she called "mom" her whole life, sent to prison.
Breaking her silence for the first time since the revelations of her abduction went public, the teenager said she was "loved" by Williams, adding that the South Carolina woman who raised her will always be "mom."
In an interview aired on Good Morning America she said: "I understand what she did was wrong, but just don't lock her up and throw away the key. She loved me for 18 years, she cared about me for 18 years. I just want people to realise that."
Manigo said Williams had made a "mistake" but had given her the "best life."
"I had everything I ever needed, wanted, I had love especially. There is no price you can put on the love that was given to me."
She added: "I still think of her as mom."
Manigo revealed that she speaks to Williams every day, but has not been able to see her since she was extradited to Florida. She said that she has faced criticism for defending Williams.
"They want me to hate her, and it's not in me to," said Manigo, adding: "I will always love her."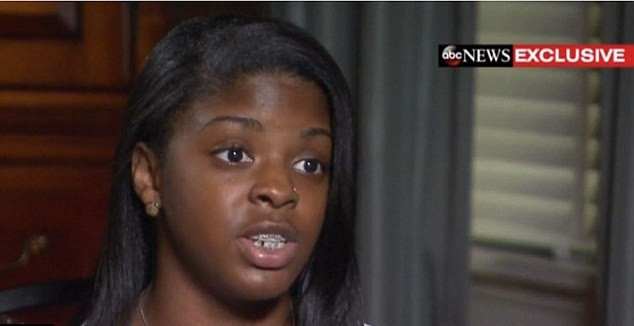 The teenager was reunited with her birth parents Craig Aiken and Shanara Mobley, last week in an emotional reunion.
Describing the moment he saw his long-lost daughter for the very first time her father, Aiken, 41, said: "It was the best day of my life. It was a beautiful, beautiful day. We are so happy. I hope the world is rejoicing with us."
Speaking about her biological parents Manigo acknowledged their suffering and believes they deserve an opportunity to know their daughter. "For some it's a victory, but at the same time you do take a loss when someone so dear to you is just snatched like that," she explained.
"I feel like I do owe them that, to give them a chance, get to know them," said Manigo. "When you find out you got another family out there, it's just more love."
Manigo was abducted from a Florida hospital in Jacksonville on 10 July 1998. Posing as a hospital worker, Gloria Williams took the child, born Kamiyah Mobley, from her birth mother's arms just eight hours after she was born.
The abduction sparked a massive police search, however the missing baby was never found. "While the kidnapping was classified as a cold case, a recent tip-off by the National Centre for Missing and Exploited Children led detectives to the teenager in South Carolina who had a matching birth date to that of Mobley. A DNA test proved she was the missing baby.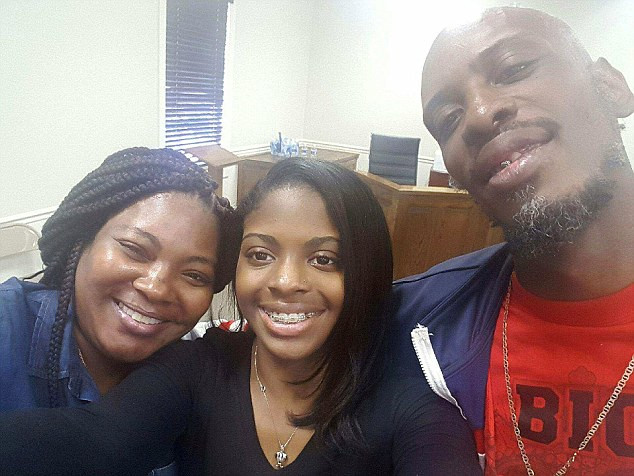 It has since emerged that Manigo learnt of her abduction two years ago.
In an interview with People, Manigo's friend and "half-sister" Arika Williams said that the teenager began to suspect something was amiss when she tried to apply for a job at a local seafood restaurant, but was unable to provide a birth certificate and social security card for her new employer.
"Lexy didn't have that so she asked Miss Gloria for it and Miss Gloria kept brushing it off," said Arika.
"Lexy kept being hard on her mother, like 'Momma, where is my stuff? I want to get this job'. Then Miss Gloria just broke down and told her this is why right here, you can't do this. I kidnapped you.
"She was upset about it. She even stayed home from school the next day,"' said Arika.
Arika added that Williams confessed to her daughter that she made the decision to kidnap her after suffering a miscarriage. "Gloria was pregnant at the baby shower and had people there bringing homemade quilts saying Alexis' name on it," claimed Arika.
"Alexis Kelli Manigo was going to be spoiled regardless but I guess she said she lost Alexis Kelli Manigo. She was going to find Alexis Kelli Manigo and went and got Kamiyah."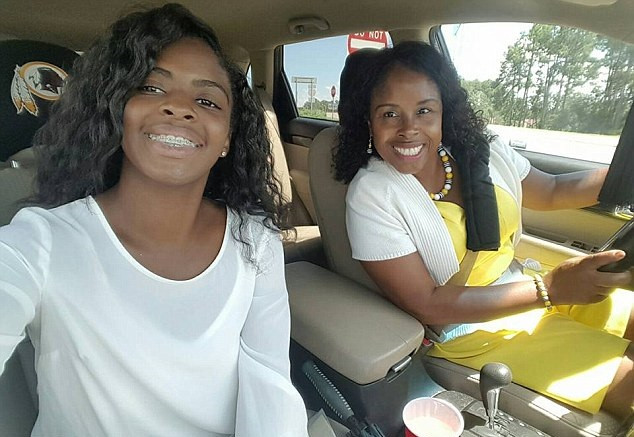 Arika revealed that Manigo once even called her birth mother, but hung up after hearing her voice. She added that Manigo will always love the woman who raised her.
"Gloria is all she knows. That is Momma to her," said Arika. "That is who raised her to who she is now. And no matter what that will always be momma to her."
Manigo said that while she is taking everything "one step at a time" she has no doubt about her identity. "Regardless of what you refer to me to, I know who I am, I've never questioned myself. I know who I am as a person."
She made the comments as Williams, 51, appeared in court to face charges of kidnapping and interference with custody. According to Mail Online bail was set at $503,000 (£410,230) and she has been ordered to appear in court again on 8 February.