Shadow Brexit secretary Keir Starmer will force Theresa May to publish leaked Brexit analysis papers by using a 19th century piece of parliamentary procedure.
The 'humble address for a return' is a rarely used method by which parliament can petition the ruling monarch directly to order the release of documents.
The House of Commons is expected to pass the motion on 31 January, after the government decided not to oppose it.
The petition relates to a Brexit impact report, leaked on 29 January, that said Britain's economy would suffer from Brexit regardless of what trade deal was agreed with the EU.
"We've asked the government to publish them, they've said no, so we've got no alternative now but to use an ancient procedure to force them to publish the impact statements and make them available to parliament so we can do our jobs," Starmer told ITV News.
Labour used the powers to force the release of the government's Brexit impact analysis in 2017, following David Davis' admission that full sector-by-sector reports did not exist despite his previous suggestions to the contrary.
Starmer said, "People voted to leave the EU in part to give parliament control about its own future. That means giving MPs the information they need to scrutinise the government's approach to Brexit.
"Ministers cannot keep sidelining parliament to hide the deep divisions within their own party. They should accept this motion and allow the country to have an informed debate about its relationship with Europe after Brexit."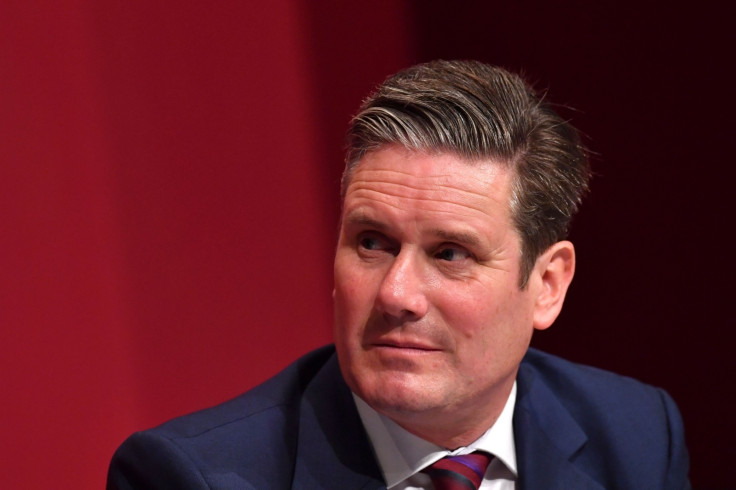 Labour will have the support of several pro-EU Tories as the backlash over the government's response to the leak grows. Forty-seven MPs have signed a letter demanding the full release of the report.
The government has ordered its MPs to abstain on the motion, meaning it will be successful.
On 30 January, Brexit under-secretary Steve Baker told MPs that the leaked analysis was incomplete.
Baker also questioned whether economic analyses even had any validity. "They are always wrong and wrong for good reason," he said in a claim that drew cross-party fury.
The under-secretary told MPs that they would have a chance to see the analysis ahead of parliament's final vote on the Brexit deal. Baker claimed that to release the information now would damage the UK's negotiating position.
Former chancellor Ken Clarke accused ministers of hiding the data to cover up government embarrassment. One of the most vocal pro-EU Tories, Clarke told Baker: "Stop pretending that it is something to do with defending our negotiating position."