Labour calls for parliamentary vote on Brexit says Keir Starmer
'Nobody… voted for the government to take an axe to the economy,' says Labour Brexit Secretary.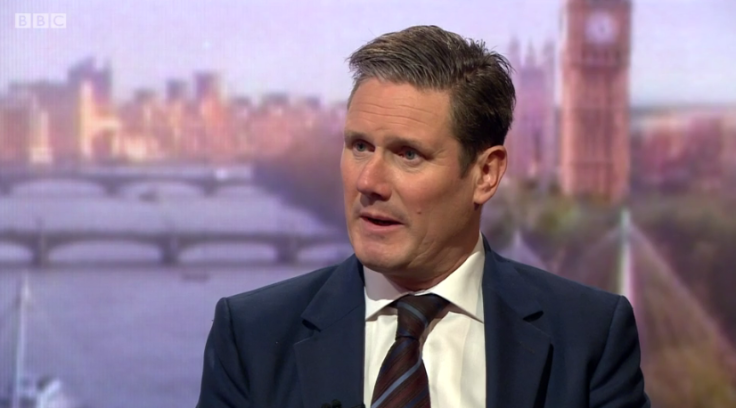 Labour's Shadow Brexit Secretary Sir Keir Starmer has called for a parliamentary vote on the terms of Brexit negotiations.
The MP for Holborn and St Pancras in London said the vote to leave the European Union must be accepted, however "we have to be shrewd" in what terms are accepted, during his appearance on the BBC's The Andrew Marr Show on Sunday (9 October).
He also called for immigration to be tackled with caution and insisted "we cannot fan the flames of division".
"Come forwards, put the terms before the house and have a vote on it," he said on Brexit. "If you don't have the confidence of the house on the starting terms then you are heading for disaster."
He also challenged Prime Minister Theresa May's assertions that negotiations must be kept private.
"What she's really saying is let's not have any scrutiny or accountability, see you in 2019," he said. "That is absolutely unacceptable."
Tony Blair's former spin doctor, Alastair Campbell, also challenged May's silence.
Speaking on ITV's Peston on Sunday, he said the British public should accept the vote, but that it did not mean the government should have free reign over Brexit terms.
He said: "We must accept the public vote but we must not say Theresa May now has a mandate to do whatever the hell she wants."
However, Sir Starmer agreed with the Conservative Party stance that immigration numbers had to be reduced, accepting it had been an issue of key importance in the referendum vote.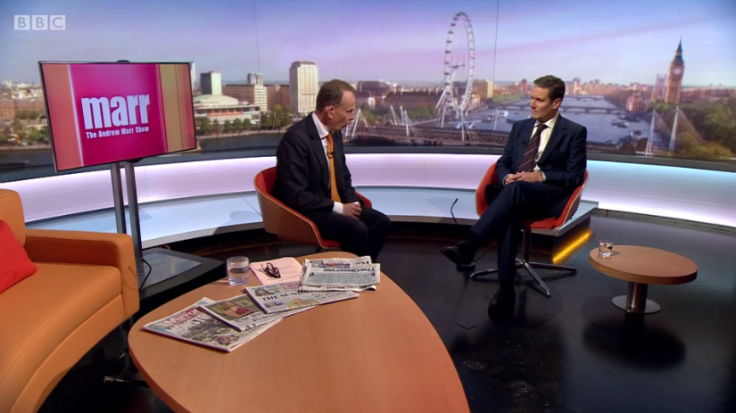 "We have to accept there's great concern out there about immigration and freedom of movement," he said. "But we have to understand what that concern is and address it in a way that is reasonable.
"There's been a huge amount of immigration over the last 10 years, I think it should be reduced by making sure we have the skills in this country to get the job done.
"There is a skills shortage and that is a failure of government."
He also strongly condemned Amber Rudd's proposals for companies to disclose the numbers of foreign workers they employ.
Sir Starmer said: "What we shouldn't do is fan the flames of division. I am sure you and many people watching this were appalled by the sort of language as ministers advocate a list of foreign workers."
However, Justine Greening today softened the government stance on the controversial plan.
Speaking on Peston on Sunday the same day, she said: "There will be absolutely no naming and shaming.
"This is really about collecting the right evidence if we are to respond to skills shortages."
© Copyright IBTimes 2023. All rights reserved.