If you can sum up the Conservatives' conference in Birmingham in one vacuous phrase, it would be "Brexit means Brexit". The UK's decision to split from the EU dominated the annual Tory summit, with little else mentioned at the fringes or conference halls.
We learned that the government will trigger Article 50 – the official mechanism to split from Brussels – by March 2017 and the 1972 European Communities Act (ECA) will be repealed.
In its place, a Great Repeal Bill, which will enshrine all EU law into UK law. With regards to big policy pledges, that was pretty much it: all over on day one bar Michael Fallon's controversial plan to cut down on "vexatious" legal claims against British troops and Amber Rudd's even more controversial proposal to make firms tell the government how many foreign workers they have.
May attempted to woo Labour voters as she closed the conference today, branding Jeremy Corbyn's outfit as the new "nasty party" and claiming the Conservatives were now in the centre ground.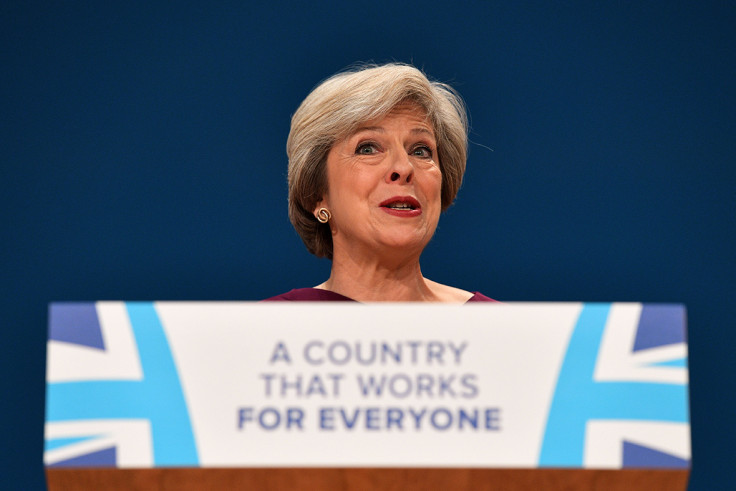 The Tory faithful cheered her on in the International Convention Centre's Symphony Hall. Conservative delegates spoke to IBTimes UK after the address.
Mathematician Harsimrat Kaur thought the speech was "brilliant", but said it lacked the "wow" factor.
She said: "I'm really looking forward to the next couple of months and year because although [May] put her building blocks in place, there wasn't that wow, that 'this is what we are going for'."
Syed Aranya, a researcher, also praised the prime minister. "It's different from the last couple of years with our previous leader [David Cameron], May is probably trying to address some of the issues regarding tax avoidance she's very, very concerned about," he said.
While Peter Douglas Osborn, a Birmingham councillor, thought the economic aspects of May's address were "slightly" to the left. He said: "As Tories, we believe in fairness without restraining ambition."
So journalists, MPs and Conservatives leave Birmingham knowing a little bit more about May, her government and what the prime minister means by Brexit means Brexit.
But there is an unavoidable sense that the country, as well as the Tory Party, are still trying to get a read on the prime minister and what she has in store for the next four years.