Jeremy Corbyn is reportedly already set to unveil his first policy a week after the Labour leader secured victory on the back of a left-wing surge in support. The 66-year-old apparently wants to introduce a so called "People's Railway" in England by renationalising the network line-by-line.
The full proposal is expected to be outlined at Labour's annual conference in Brighton between 27-30 September, but the policy would reportedly see a Labour government nationalise lines once their franchises expire. Labour have said the move would bring a third of lines in England under the state by 2025, which would coincide with the end of the next parliament.
"We know there is overwhelming support from the British people for a People's Railway, better and more efficient services, proper integration and fairer fares. On this issue, it won't work to have a nearly-but-not-quite position. Labour will commit to a clear plan for a fully integrated railway in public ownership," Corbyn told the Independent on Sunday.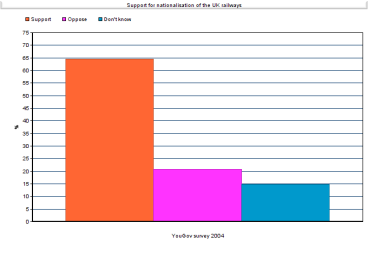 The plan is expected to please the 66-year-olds left-wing supporters, particularly the transport unions who backed Corbyn during the Labour leadership contest, but it came under fire by Justine Greening for being an "ideological joyride". The Conservative international development secretary and former transport secretary made the remark on the BBC's Andrew Marr show.
Elsewhere, Ukip claimed the plan would not get off the ground because of EU rules on transportation. "As long as we remain members of the EU, Britain is simply not allowed to do this," said Jill Seymour, a spokeswoman for the Eurosceptic party. "Ever since the first Railways Directive back in 1998, the EU has dictated that all member states must provide competition and allow independent companies to apply for non-discriminatory track access."
The West Midlands MEP added: "Corbyn has only been in position for a week, but it is already clear that his policy ideas are off the rails. I suggest he should check his facts before making such sweeping statements – unless, of course, he is proposing to join UKIP in campaigning for a 'no' vote in the upcoming EU referendum?"
A 2014 survey by YouGov showed that more than 60% of respondents supported the renationalisation of the UK's railways.