Lady Gaga Goes Completly Nude for V Magazine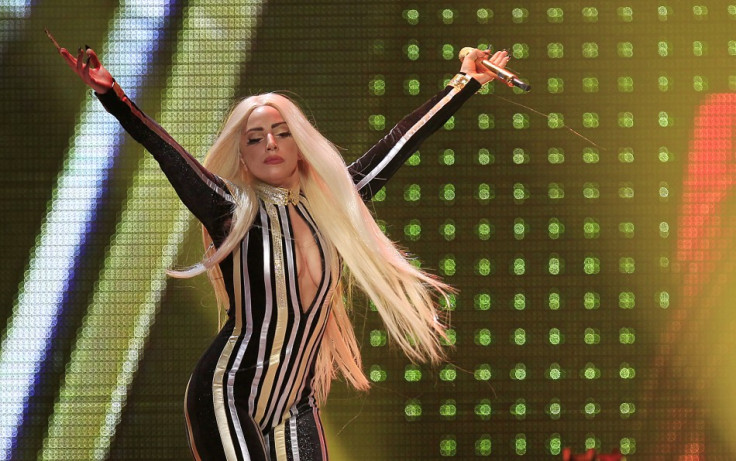 Grammy-winning pop star Lady Gaga has posed naked for V Magazine.
In an image posted to Instagram by the magazine, the 27-year-old Bad Romance singer is seen sitting on a stool with her legs apart and only her hands to cover the more intimate regions of her anatomy.
Dutch fashion photographers Inez Van Lamsweerde and Vinoodh Matadin, who orchestrated the photoshoot, also shared the picture on their Tumblr pages.
"Get ready world for our pics of @ladygaga for @vmagazine !kisses iv #artpop," the caption read.
Lady Gaga has kept away from the public eye since undergoing hip surgery for an injury she sustained while on tour.
"She's been very diligent about her recovery," a source told Us Weekly, "She knows that a lot of people depend on her."
On 12 July, in a post on her Facebook page, Lady Gaga announced her highly anticipated album ARTPOP will officially hit stores on 11 November.
An extract from the post:
"The album ARTPOP musically mirrors Gaga's creative process as she passes through the medium of each artist she collaborates with, scoring a blueprint on her journey. The result, a 'rage' of electronic passion and fury, defining each artistic process from beginning to end, ARTPOP could mean anything."
Meanwhile, the singer who has close to 40 million followers on Twitter has shut down her account, stating: "This interface has been shutdown temporarily. Please check back for updates."
Although the reasons behind the shutting down of her Twitter space are unclear, Lady Gaga's assistant, Sonja, explained it was to focus on her health. In a post on Gagamedia.net, Sonja writes: "She just needs to focus on her health right now and even I keep yelling at her like YOU NEED TO TAKE CARE OF YOURSELF."
© Copyright IBTimes 2023. All rights reserved.