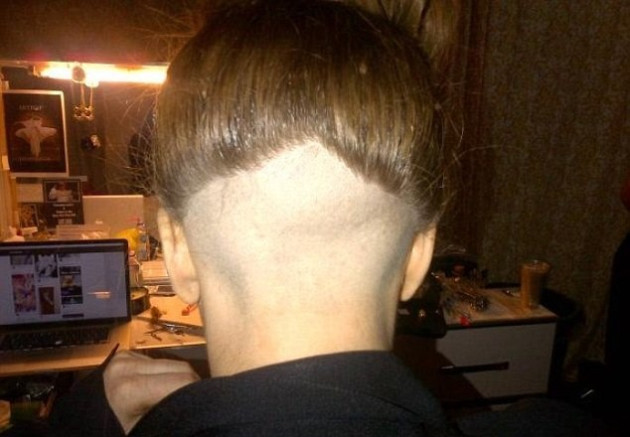 Lady Gaga has found a unique way to mark the death of the mother of her close friend celebrity photographer Terry Richardson.
The Born This Way hitmaker paid a tweeted tribute to Annie Lomax, who died on 11 September at the age of 74, by shaving the back of her head.
Gaga, who has been a close friend of the renowned photographer for over a decade, unveiled the dramatic new look to her 29 million Twitter followers.
She captioned the snap, which shows just the back of her head and her brown hair pulled into a high bun with the words: "I did it for u Terry. I'm sorry about ure mommy."
Richardson announced his mother's death to fans in a post on his Tumblr page with the simple message: "RIP Annie Lomax, My Mom 1938-2012."
His website also featured a picture of Lomax and the words: "Terry's love of his mother is inspiring. His touching, candid photos of her are some of my favourites."
Richardson has taken raunchy pics of some of the world's most famous women including Kate Moss, Lindsay Lohan and Kate Upton.
In 2011, he collaborated with Gaga on a book titled Lady Gaga X Terry Richardson, which features photographs taken behind the scenes on her Monster Ball Tour.