Taylor Swift apologises to Nicki Minaj after MTV VMAs Twitter row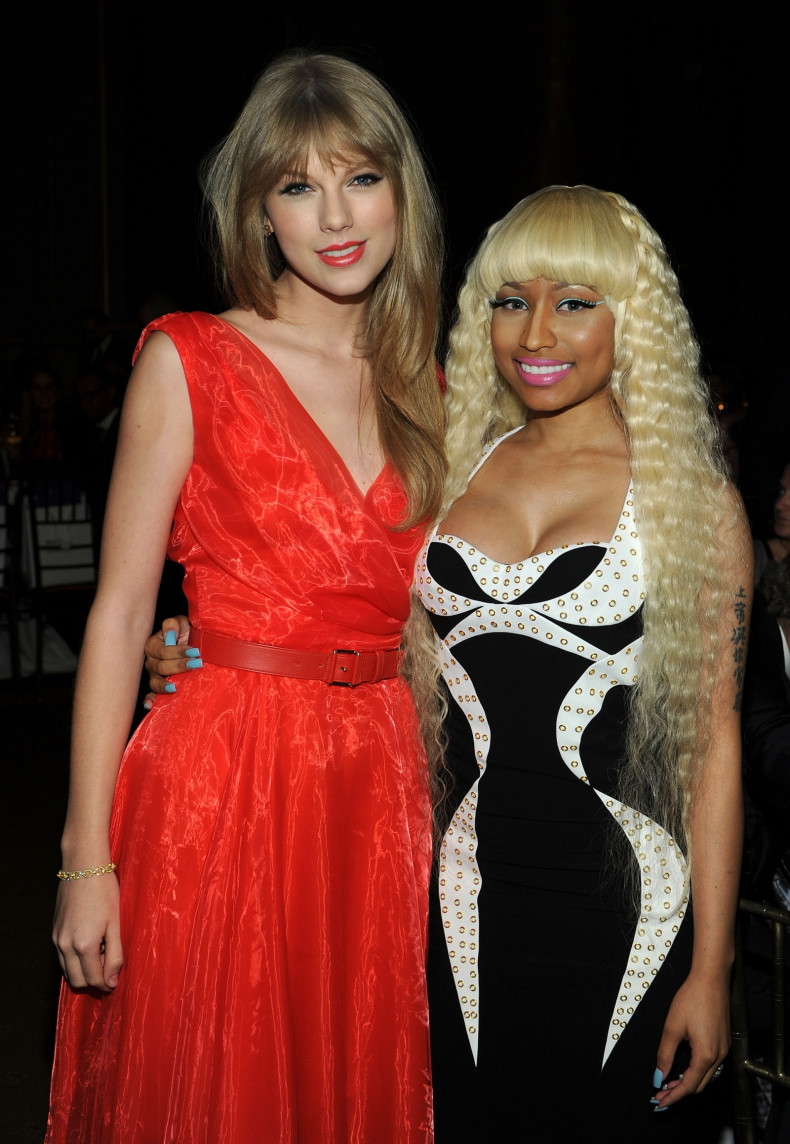 Those expecting another clash between Taylor Swift and Nicki Minaj will be sad to hear that the pair have already kissed and made up.
Hours after the Blank Space singer and the 32-year-old rapper's tense Twitter exchange regarding the MTV Video Music Awards, they have decided to let bygones be bygones.
On 23 July Swift waved the white flag and apologised to the Anaconda star, admitting that she had spoken out of turn. "I thought I was being called out. I missed the point, I misunderstood, and then misspoke. I'm sorry, Nicki," she tweeted.
Minutes later, the Young Money rapper jumped on social media to graciously accept the olive branch, replying: "That means so much Taylor, thank you."
The pair had first locked horns after Minaj took issue with the fact that the controversial video for her 2014 single Anaconda had been snubbed from the video of the year category.
"If I was a different 'kind' of artist, Anaconda would be nominated for best choreo and vid of the year as well," the former American Idol judge tweeted.
"When the 'other' girls drop a video that breaks records and impacts culture they get that nomination. If your video celebrates women with very slim bodies, you will be nominated for vid of the year," she later added.
Her comments appeared to touch a nerve with Swift who replied :"I've done nothing but love & support you. It's unlike you to pit women against each other. Maybe one of the men took your slot."
Calvin Harris' girlfriend added: "If I win, please come up with me!! You're invited to any stage I'm ever on."
After fans began pitting the two ladies against each other, Minaj shut down claims that her tweets were directed at the Blank Space singer and instead urged her to use her platform to speak out against it injustice.
"Huh? U must not be reading my tweets. Didn't say a word about u. I love u just as much. But u should speak on this. @taylorswift13"
The 2015 MTV VMAs will take place on 30 August at the Microsoft Theater in Los Angeles, California.