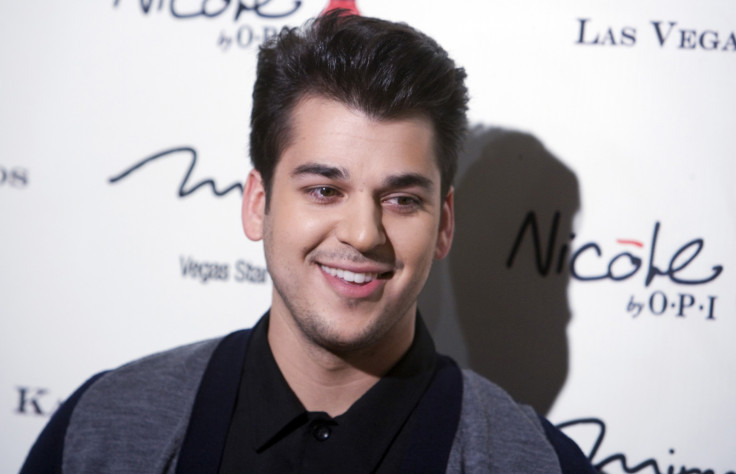 In the wake of Lamar Odom's collapse at a Las Vegas brothel, brother-in-law Robert Kardashian has reportedly offered to donate his kidney. According to reports, the fallen athlete, who is married to the reality star's older sister, Khloe Kardashian, is in desperate need of a transplant after damaging his organs.
A source told Mail Online: "Rob is willing to do whatever it takes to help Lamar recover. If that means donating a kidney then so be it, Rob has a big heart and he's willing to step up to help his friend." Although he is keen to help, it remains to be seen whether the 28-year-old sock designer is a suitable match. "Rob is willing to undergo medical tests to find out," the report added.
Odom is also thought to be battling pneumonia, which reportedly left permanent scarring on his lungs, and is currently undergoing six hours of kidney dialysis a day. "The pneumonia was a huge setback and now there's worry about permanent scarring of the lungs," an insider told People Magazine. "His kidneys are still not functioning correctly but he's nowhere near strong enough to even think of a transplant, so he's on dialysis."
News of Kardashian's grand gesture comes days after Dennis Hof, the owner of The Love Ranch in Nevada, threatened to sue Khloe. The athlete still owes $75,000 (£49,000) for his four-day stay during which he enlisted the services of prostitutes Ryder Cherry and Monica Monroe.
"If I don't get paid for the entire bill, I'll sue Khloe, I know she has the money," he told Radar Online. "We have Lamar on tape signing the credit card statement — we have a copy of his driver's licence — he was the one that determined the $75,000 price for the two hookers."