Great Britain's interest in the archery competition is over after Larry Godfrey lost a shoot off with Malaysia's Khairul Mohamad in the men's individual last 16.
The 36 year old, who had beaten Emadadul Milon and Juan Rene Serrano on his way to the third round, drew 5-5 with the Asian champion over five sets, leading to a shoot off between the two.
Having shot an eight, Mohamad kept his nerve to find the middle of the target and score a ten, to send the Brit out of the competition, and end british interest at Lord's.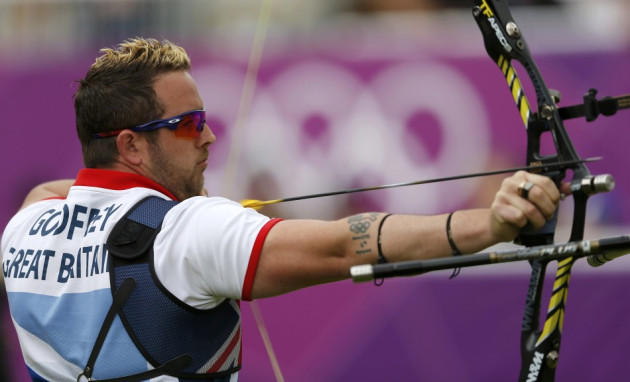 Godfrey said: "That's what archery is about. I woke up this morning feeling good, same as I did on Monday and I went out there and did my best and with the feeling that if it was meant to be it was meant to be. It was close.
"All the archers here are a great standard so what can you do?
"This is the best arena I've ever shot in so, the Olympics only come around every four years so it's a bit of fun the crowd are great, I had a great reception before coming out with the groups just before coming out here to thanks to those boys.
"It's a great atmosphere and I'm really thankful for all the public getting behind me. Archery is a funny sport, you've got to believe you can win it but anything can happen, I took it down to one arrow and he smashed it didn't he?"
Meanwhile, eliminated Great Britain beach volleyball pair Zara Dempsey and Shauna Mullin have praised the support they received during their campaign upon their exit from the competition on Thursday.
After finishing third in group F, Team GB were handed a lifeline as a lucky loser, but drawn with the Austrian pair Doris and Stefanie Schwaiger, but a 21-15, 21-12 defeat saw their Olympic dream come to a premature end.
Mullin said: "We had a good time tonight - playing under the floodlights at home in front of a massive crowd, it was unbelievable. All week the crowd have been there through the ups and the downs cheering us on.
"They made every moment feel even better than it was. It was really great."