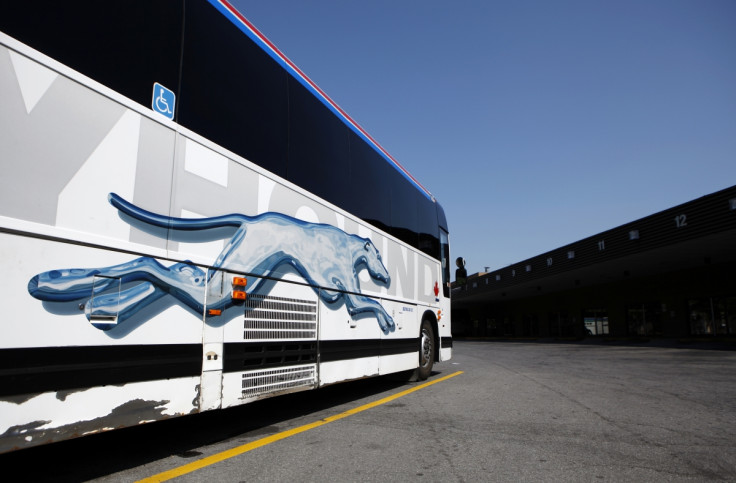 A woman has died and 17 others have been injured after a Greyhound bus slammed into a stalled SUV in Texas.
The vehicle had crashed into a barrier in Arlington before it stopped and it was then hit by the coach that had 39 passengers and a driver on board at about 5:30 a.m. 20 December on Interstate 30.
More than a dozen people on the bus were injured, authorities said. The other occupant of the SUV was airlifted to hospital.
Arlington Police said officers were on their way to the scene of the crash when the Greyhound bus with crashed into the disabled SUV.
"It's a very dangerous situation when an SUV or any vehicle is stopped in a main travel lane and other vehicles are coming at highway speed," police spokesman Lieutenant Christopher Cook said.
Cook said one person, a woman, in the blue SUV was declared dead at the scene, while another, a man, was airlifted to the hospital with serious injuries while 16 people from the bus were also taken to the hospital with non-life-threatening injuries.
Greyhound spokeswoman Lanesha Gipson told the Dallas Morning News that 15 of those passengers were to be treated and released the same day.
A second bus was dispatched to take the remaining passengers from the Amarillo-bound bus to their destination after the crash. According to the Dallas Morning News, the bus driver remained on the scene and was interviewed by Greyhound and law enforcement. The westbound lanes of the interstate highway were closed as police investigated the crash. It later re-opened around 1.30pm.