One of the last letters to have been recovered from the Titanic has been sold at auction for over £100,000.
The letter was written by an American passenger Oscar Holverson who was on board the ship with his wife Mary as it set off on it's ill-fated maiden voyage on 13 April 1912.
The businessman wrote the letter on headed Titanic notepaper to his mother the day before the ship stuck an iceberg.
Describing the splendour of the Titanic he said that "the boat is giant in size and fitted up like a palatial hotel".
He also marvelled at the high class passengers who were travelling on the ship including "the richest person in the world at that time" - John Jacob Astor ."He looks like any other human being even tho (sic) he has millions of money," he adds. "They sit out on deck with the rest of us."
Mr Holverson, who was travelling from Southampton to New York, wrote:"If all goes well we will arrive in New York Wednesday AM."
Tragically however, Oscar Holverson and JJ Astor, were among the 1500 people who drowned when the Titanic hit an iceberg and sank.
Mary Holverson survived the tragedy and when her husband's body was recovered, the letter was found inside a pocket book, on his person.
Sold to a British collector for £126,000 the letter has set a world record price at auction.
Despite being stained with sea-water the artefact is highly coveted as it is thought to be the only known letter, on headed Titanic notepaper, to have gone into the Atlantic when the ship went down and survived.
The auctioneer, Andrew Aldridge, described the anonymous customer as someone "who collects iconic items from history".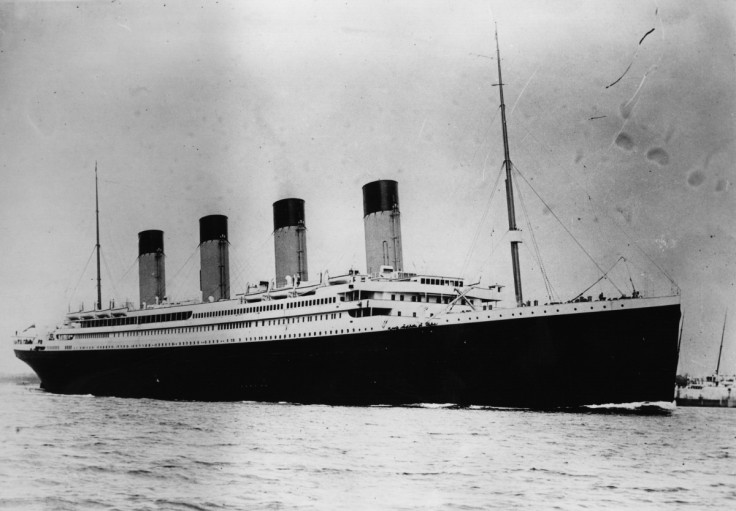 Speaking ahead of Saturday's sale, Mr Aldridge said that "even if the letter was virtually blank, it would still rank as amongst the most desirable, such is the nature of the paper, its markings and history".
He told BBC News that its content takes it to another level, "because of its date, the fact it went into the Atlantic and the observations it contains".
He added that the letter is "one of the most iconic and important items from the Titanic ever offered at auction and shows that interest in the ship and its passengers remains incredibly strong".
The previous world record for a Titanic letter sold at auction was £119,000, set in April 2014, for a letter written a few hours before the ship hit the iceberg.