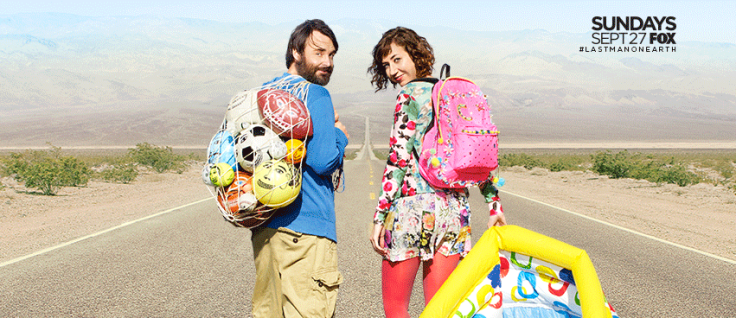 Phil Miller and Carol Pilbasian will take a road trip across the United States and even enjoy a pool party at the White House when The Last Man On Earth is back. The second season of the hit comedy series returns on 27 September on Fox.
The pilot season of the hit comedy ended with New Phil (Boris Kodjoe) banishing Phil (Will Forte) from Tuscan and dumping him on a lonely desert road. However, later Carol shows up to join him on his trip. The season 2 premiere episode is titled, Is There Anybody Out There, and the official synopsis reads as follows:
A new trailer shows Phil and Carol at The White House enjoying their margarita pool party in their own crazy twisted way. The video voice-over says, "When you are the last couple on earth, you can crash in any house you wish."
Meanwhile, the season 1 finale episode also introduced us to Phil's brother Mike, played by Jason Sudeikis. He was seen floating in space, and trying to contact anyone back on Earth.
Sudeikis appearing in Late Night With Seth Meyers talked about Last Man On Earth season 2, and teased a big role for his character. Jason dished, "I cannot say much. I shot a couple of things, I am definitely coming back next season, and I am definitely in space as I have to wear a very unforgettable harness [because he is an astronaut stranded in space]."
Speaking about his character, the We're The Millers actor revealed, "I know a little bit about why I am up there, but there is this whole back half of a season that I don't know anything. If there is one thing we both know about working with Will Forte is that, it is something better to not to know and just trust him" he told Seth.