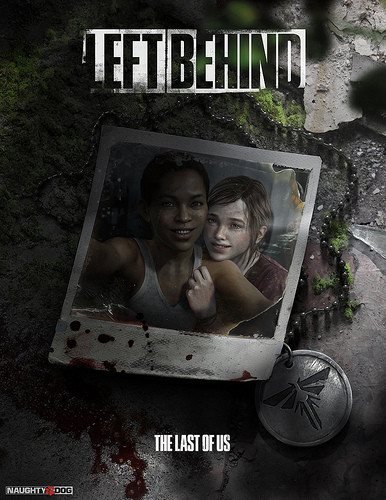 A new single player expansion has been announced for The Last of Us on the PlayStation Blog.
Called Left Behind, it will be a new single-player story expansion for the hugely acclaimed and successful PS3 adventure from developer Naughty Dog.
The expansion is a "prequel of sorts" to the game and its story line is set before the events of The Last of Us. It focuses on "Ellie and her best friend Riley (played by newcomer Yaani King) as they attend a military boarding school in the Boston quarantine zone, prior to meeting Joel and the events in the main campaign of The Last of Us."
"It's definitely different," said Ashley Johnson, who played Ellie in the game, adding: "It's a little bit more 'fun,' because you have two teenage girls going through a mall. It's kind of like a post-pandemic version of two teenage girls hanging out. Definitely not a normal hangout! It's very different - a little more playful."
She said there will be some significant differences in the game's combat and environment.
"There's a bit of everything in there. You're really getting a new sense of the environment. You'll engage in combat that seems familiar from the original campaign, but there are some new touches and nuances, too."
"You're going to have a little more fun, I would say," Yaani King, the actress who plays Riley, said in an interview with IGN. "One thing I can talk about is what you kind of see in the teaser trailer, the carousel scene... you get to be a little more playful, you get to see a side of Ellie, along with Riley, that is a bit more carefree, not so focused on the world that they live in and the reality in which they live in, but you get to explore a playful side of Ellie that you don't necessarily get to see. And you get to see her through Riley, who's kind of bringing these things out of her and loosening [her] up a bit."
The Single Player DLC has been slated for release on PlayStation 3 during early 2014. Players who picked up the $20 Last of Us DLC Season Pass won't have to pay anything extra for the game.
Sony took the opportunity to demonstrate the title with a few others at the CES on the company's recently announced PlayStation Now streaming service, which is slated to go Beta later this month.
Click here to understand how to get early access to the service.