Latest California wildfire photos look like something out of a post-apocalyptic movie
At least four major wildfires still rage in southern California, prompting the evacuation of about 200,000 people and destroying hundreds of homes and buildings.
Thousands of homes remain threatened by at least four major southern California wildfires that have prompted the evacuation of about 200,000 people and destroyed at least 150 homes and buildings, a figure that is expected to get far bigger as firefighters are able to assess losses.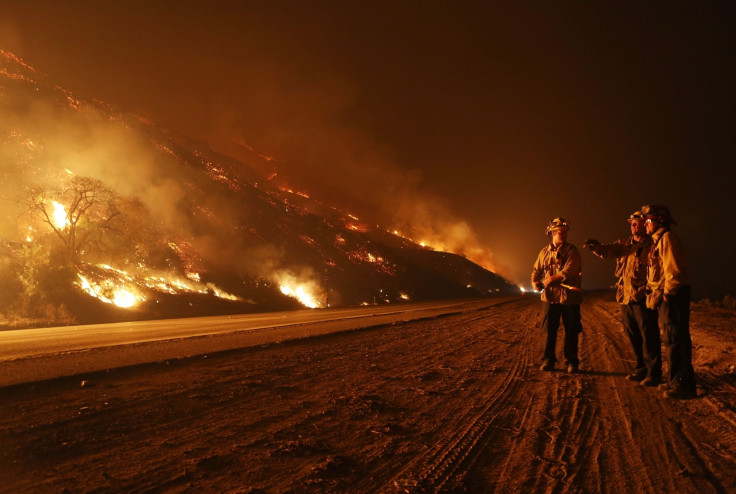 Hundreds of homes across the LA metropolitan area and beyond are feared to have been destroyed since Monday, but firefighters are only slowly managing to make their way into some of the hard-hit areas for an accurate count.
From the beachside city of Ventura, where rows of homes were levelled, to the rugged foothills north of Los Angeles, where more than two dozen horses died at a boarding stable, to Bel-Air, where the rich and famous have sweeping views of LA below, fierce Santa Ana winds sweeping in from the desert fanned the flames and fears.
A key stretch of a major freeway was intermittently closed on Thursday (7 December) as flames from the largest and most destructive wildfire jumped lanes and churned toward coastal and mountain communities northwest of Los Angeles. Officials closed US 101 for more than a dozen miles along the coast, cutting off a major route between Ventura and Santa Barbara counties as fire charred heavy brush along lanes.
The latest photos from southern California look almost like something out of a post-apocalyptic movie, with deserted highways under orange skies.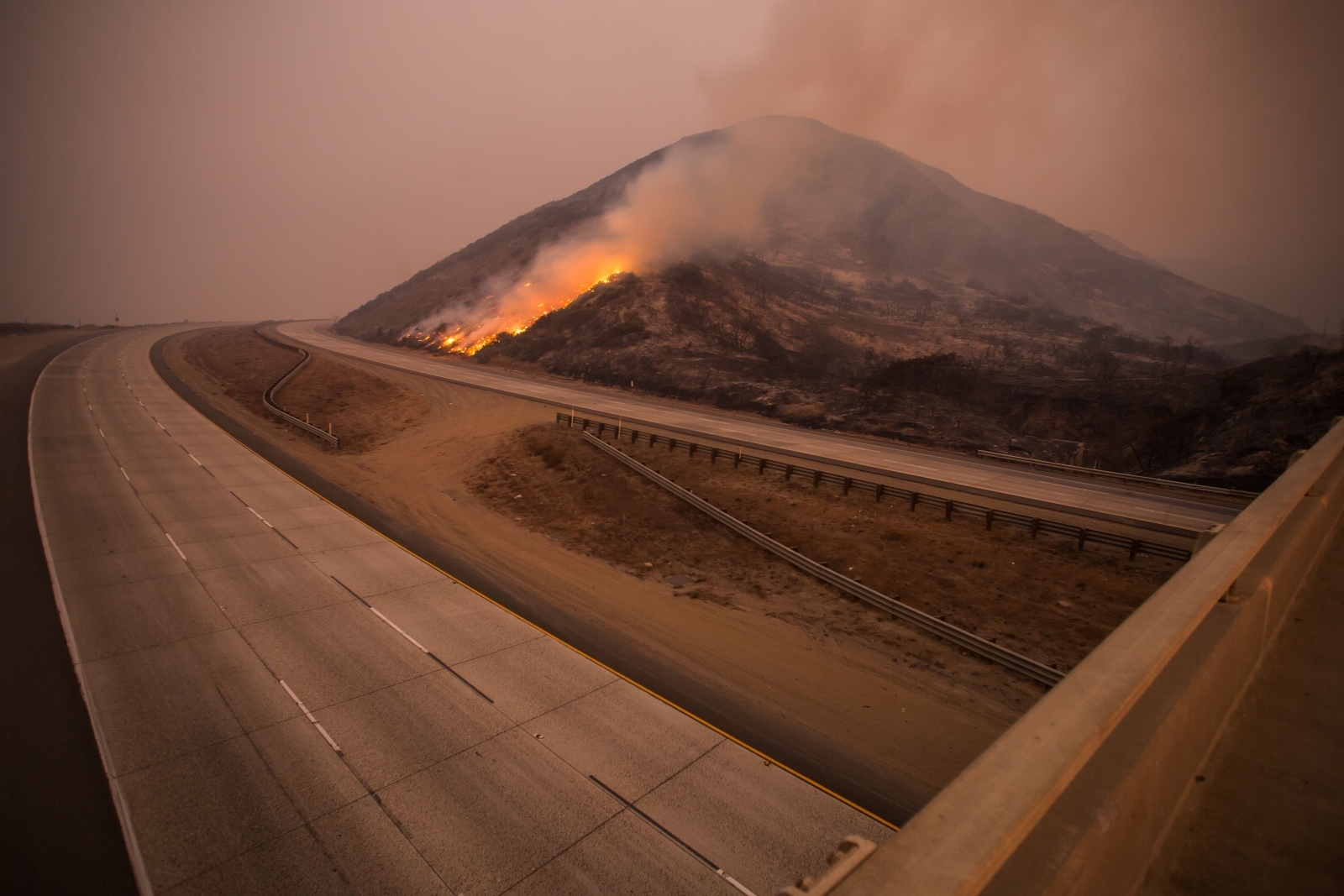 Evacuation orders were issued for Santa Barbara County as the destructive wildfire steadily marches west and northwest.
Wild winds could easily make new fires explode, as one did on Wednesday in Los Angeles' exclusive Bel-Air section, where a fire consumed multimillion-dollar houses that give the rich and famous sweeping views of Los Angeles. Flames burned a wine storage shed at media mogul Rupert Murdoch's 16-acre (6.5-hectare) Moraga Vineyards estate and appeared to have damaged about 7 acres (2.8 hectares) of vines, a spokeswoman said.
In what may have been an early sign of the 140-square-mile fire getting new life, several thousand new evacuations were ordered on Wednesday night in Ojai, a town of artists and resorts. The blaze had been creeping there already, but an increase in winds pushed it close enough for many more to flee. However, calmer overnight winds on Thursday helped crews protect town, where most of the 7,000 residents are under evacuation orders.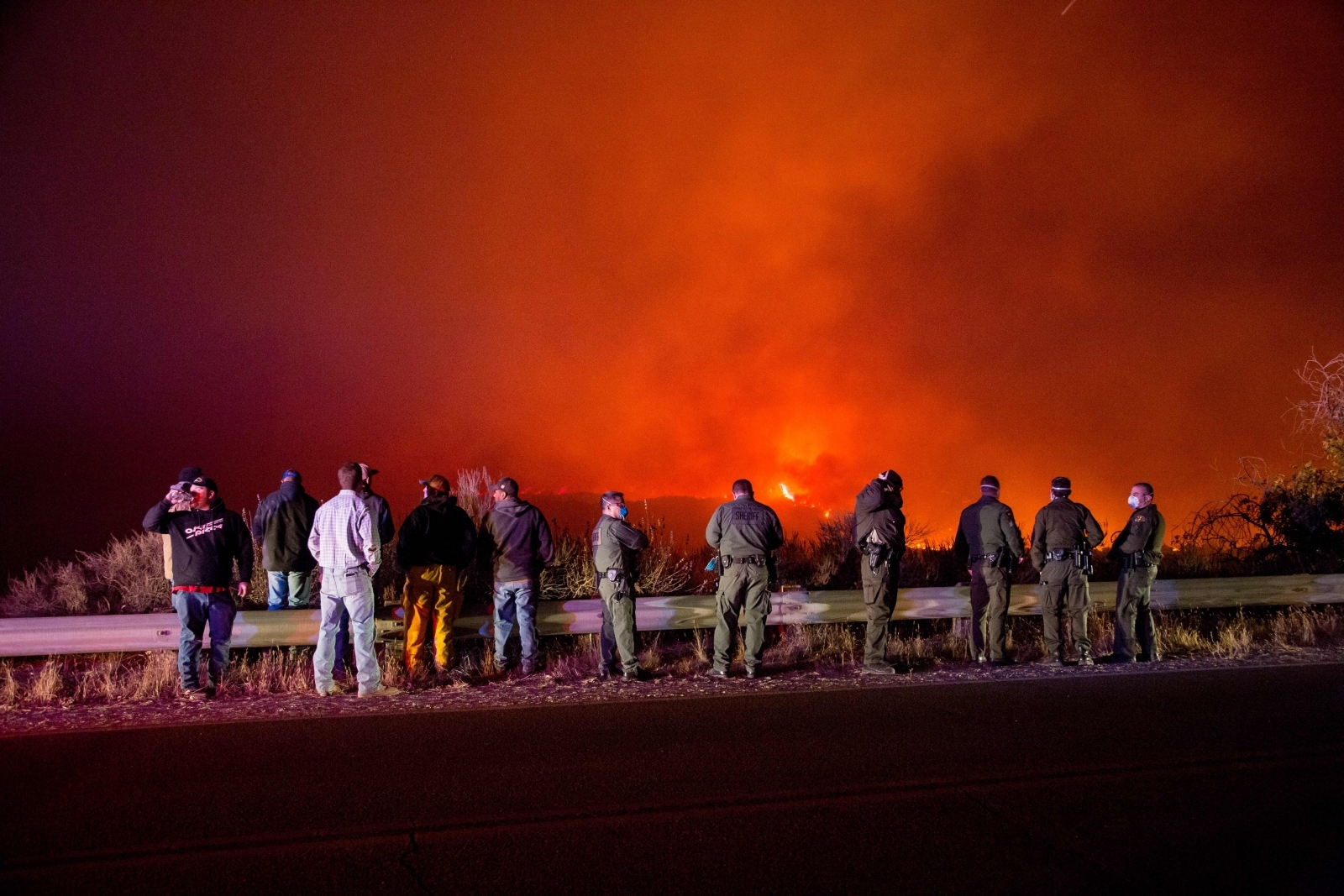 Local residents received a bit of good news on Thursday as the National Weather Service said a more favourable wind forecast still calls for potentially dangerous gusts, but ones not likely not to approach historic levels they'd feared.