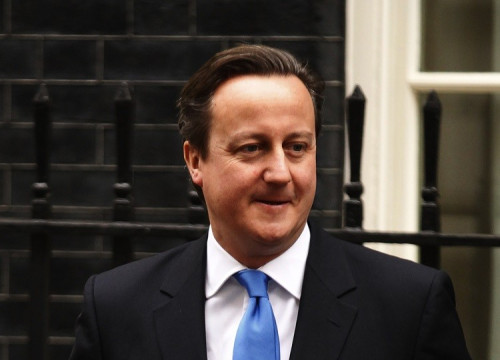 UK to Open Borders to 500 Syrian Refugees
The government has made a deal with the United Nations to allow the UK to let in hundreds of the most vulnerable refugees. Completing a U-turn on the issue, Nick Clegg, who has been urging David Cameron to open the borders, said the UK would let in women and girls who were at risk of sexual violence, the disabled, the elderly and those who have survived torture. Despite objections from Theresa May, who wants to continue the Conservative pledge to slash net migration by tens of thousands by next year, Cameron has agreed to the deal.
Missing York Student Warned of "Creepy" Stalker
A missing student previously warned she was being stalked. Megan Roberts, who was studying at York St Johns University, disappeared early last Thursday after leaving a bar. The last time she was seen was on CCTV near a bridge over the River Ouse at 2.20am. The group was spotted on a camera shortly afterwards, but Miss Roberts was not there. Just a week before she disappeared, she and a friend commented on a "stalker" on Twitter, who was following the girls around various pubs. They said the "creepy" man had stared and winked at them and appeared at the second pub they visited, after they had moved. Megan also wrote that she had received messages from a man she did not know. She posted: "Will never understand why some men continue to message random girls without a reply."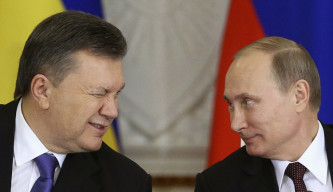 Russian President Vladimir Putin Warns Europe Away From Ukraine
The Russian president has warned Europe to stay out of the unrest in Ukraine, saying that "more intermediaries" would cause "more problems". The news comes as Brussels sent a foreign policy representative to Kiev, amongst the protest between Ukraine's president Viktor Yanukovych and the opposition. "The more intermediaries there are, the more problems there are," Putin said. "I am not sure Ukraine needs intermediaries." He pointedly noted that European leaders would complain if Russia sent envoys to mediate in the Greek crisis of the past four years. Putin added: "I can only imagine what the reaction would be if in the heat of the crisis in Greece or Cyprus, our foreign minister came to an anti-European rally and began urging people to do something. This would not be good. I'm sure the Ukrainian people will sort this out and Russia is not going to interfere."
Three Men Arrested for Taking Discarded Food From a Supermarket Skip
Three men are due to stand trial next month after being caught taking tomatoes, mushrooms and cheese from rubbish bins behind a branch of Iceland. Paul May, a web designer, will argue he needed the food to eat and did not see any harm from taking food items that had already been thrown away. The court will examine "skipping" – taking supermarket waste to eat. It will highlight how much food is thrown away despite protests from campaigners. Jason Chan and William James, who live in a squat in north London with May, were also arrested. A member of the pubic had called to report three men climbing over a wall at the back of Iceland in Kentish Town.
US Calls to Deport Justin Bieber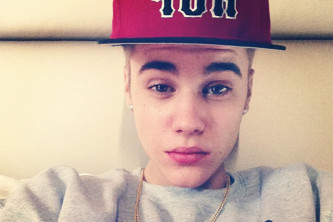 A petition is circulating around the US calling for the government to deport Justin Bieber. The appeal, called "Deport Justin Bieber and Revoke His Green Card", has been signed by over 72,000 signatures. It calls for the disgraced pop star to be deported back to his home country of Canada. A statement published on an official White House petition website states the public feel they are "wrongly represented in the world of pop culture". It reads: "We would like to see the dangerous, reckless, destructive, and drug abusing, Justin Bieber deported and his green card revoked. He is not only threatening the safety of our people but he is also a terrible influence on our nation's youth. We the people would like to remove Justin Bieber from our society."
Great-Grandmother Shoplifted Breast Pump Because she was "Bored"
June Humphreys, 76, went on a four year shoplifting spree because she was "bored" of being old. Mrs Humphreys, from Crewe in Cheshire, used her bus pass to travel into her local town centre to steal items and hide them in her shopping cart. He latest conviction was this month, but she had previous arrests for shoplifting in 2011, 2012 and 2013. In the most recent case, she had stolen confectionary from Iceland, baby clothes from BHS and a breast pump - used to help express milk from lactating mothers - from Boots. She was given one month in jail, but warned it could be extended if she reoffends. Probation officer Darren Vernon told North Staffordshire magistrates: "She knows it is wrong, she says she is bored. She lives alone. She has seven children but the only one she has contact with lives above her."