Lauryn Hill: Your creative 'energy' is appreciated but the agonising delays at your shows aren't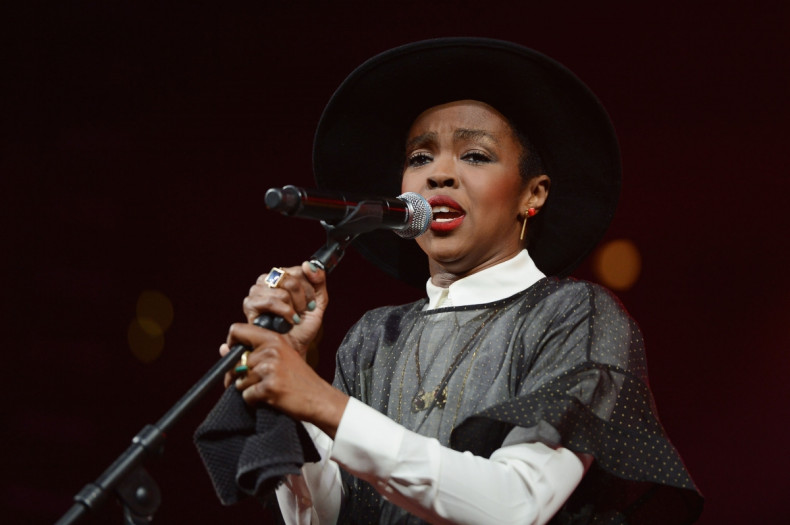 Lauryn Hill has explained the reason for the two-hour delay her fans suffered at her Atlanta show on Friday 6 May. In a Facebook post, the r'n'b singer says that her late arrival was so she could "align [her] energy with the time" and feel "liberated" enough to express her creativity freely on-stage.
The Doo Wop (That Thing) hitmaker had been expected at the Chastain Park Amphitheatre at approximately 8pm but she reportedly turned up at 10:20pm before performing a meagre 40-minute set.
When Hill's name started trending on Twitter, I feared the worst but was immediately relieved after learning it was merely in relation to the Atlanta concert. However, I was far from surprised by the whole fiasco because I had a similar experience at a Lauryn Hill concert two years ago. It was London, September 2014 when Hill performed a string of shows at the O2 Arena's Brooklyn Bowl.
Now, Lauryn Hill is one of my favourite artists so you can imagine my sheer excitement to see her in concert for the first time. More than anything, I was buzzing at the prospect of hearing a live performance of The Miseducation Of Lauryn Hill, which is in my opinion one of the best albums ever created. Of course, the album was given a complete makeover and sounded nothing like the original songs but I actually didn't mind as they still sounded great.
But what I did mind was the incredibly long wait beforehand. I'm all for turning up fashionably late within reason but close to two hours is quite frankly taking the mickey. I fully admire Hill's dedication in making each show individual and staying true to her craft – hence why she has refused to churn out albums simply for the sake of appeasing the demand of her supporters.
Watch Lauryn Hill explain lateness at Brooklyn Bowl show in London:
It becomes a problem when her penchant for remaining creative has a direct affect on her fans – those who have spent their hard-earned money on seeing her perform and risk missing the last tube home due to delays. An artist turning up on-stage is like any other ordinary professional turning up to work. You strive to get there on time so is it too much to ask for Hill to do the same?
When an audience member heckled Hill at one of the Brooklyn Bowl shows demanding to know the reason for her tardiness, Hill offered the following explanation: "This is not robotic, everyday is a different day. This is a commodity for the soul and the emotions...
"Everyday I'm dealing with different issues and I still pull myself up to try and give these performances. Some days it takes more than others. I appreciate consistency. There's never a gun at your head at the ticket office or online. Everybody has a choice in the situation."
Her reasoning was even more interesting when defending her lateness in Atlanta. Hill wrote on Facebook: "I don't show up late to shows because I don't care. And I have nothing but Love and respect for my fans. The challenge is aligning my energy with the time, taking something that isn't easily classified or contained, and trying to make it available for others.
"I don't have an on/off switch. I am at my best when I am open, rested, sensitive and liberated to express myself as truthfully as possible. For every performance that I've arrived to late, there have been countless others where I've performed in excess of two hours, beyond what I am contracted to do, pouring everything out on the stage."
No one can deny the passion Lauryn Hill has for her music and that is thoroughly refreshing in an era of superficial artists. However, all fans ask is that she turn up a little earlier so her talents can be fully appreciated without having to watch the clock. Or worse that the set has to be cut short.
One Atlanta concert-goer summed up exactly how myself and the majority of her fans feel about the repeated lateness, writing: "With much respect to your explanation...I will continue to support you by requesting and playing your music from time to time but more importantly how do I get my money back for the tickets I paid for.....because the energy that poetically flows through my bank account would like to be refreshed and refilled."
Lauryn, you claim to "appreciate consistency". Well, so do we.