An 18-year-old law student died in Ibiza after a bag containing ecstacy tablets exploded in her stomach, an inquest has heard. Rebecca Brock died inside a hotel room – it is not known why she had swallowed the bag.
Nottingham Coroner's court heard that the "gifted" young woman had travelled to the Balearic island to celebrate a friend's birthday a year ago.
She died of a massive MDMA overdose in the Hotel Marco Polo on 28 September after going out for drinks with friends.
Rebecca's distraught mother told the court she was convinced that her daughter would not have willingly swallowed the drugs.
Mrs Brock said: "She tried cocaine with people she knew and people around her she knew. She said to her sister afterwards that she didn't like it so she didn't have to worry. She was very clear about what she let into her body and what she didn't.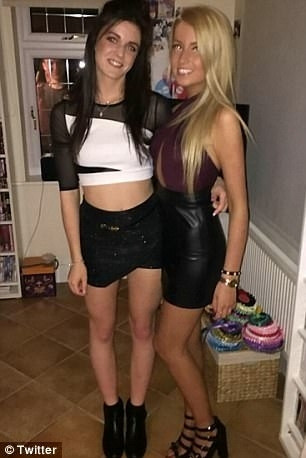 "She wouldn't take any pills easily – I can't imagine that getting in her body at all. If she didn't have to take a pill she wouldn't do because she couldn't swallow it.
"I can't see any other way than someone making that happen. Becky would tell me difficult things – she was quite open about the drugs, it was the weight issues she was less keen to talk about," she added, as reported in the Daily Mail.
It was the third time Rebecca had visited the infamous party island and she had taken cocaine there on her last visit.
However, Spanish police found her death unusual enough to launch a major investigation into it.
There was more than twice the level of MDMA needed to kill a person found in her system and a level of alcohol consistent with her having had a few drinks.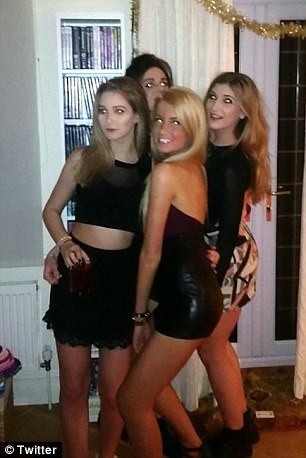 She is believed to have lay dead in a pool of her own blood for around 48 hours before she was discovered in her hotel room.
Nottinghamshire coroner Mairin Casey said: "Becky was an engaging young person, was extremely sociable and had many friends including many sustained friendships.
"She had parties at her house where friends would come and go. She was an independent young woman, she was only 18 when she went to study abroad. She was a very gifted young woman – academically gifted. She didn't seem to struggle with exams and school work.
"She did have some issues relating to her physical health. She had some body image issues, undergoing other possible conditions. She was diagnosed with irritable bowel syndrome in 2015. There was a remarkable, significant loss of weight in the summer of 2015.
"Outside of school she enjoyed dance, drama and singing – she had high expectations of herself. In July 2015 she had gone to Ibiza and she went again in August – so September was the third trip.
"In July when she attended with her sister, Anika, she did try cocaine – this was not unusual for young people going to Ibiza. Her sister had not taken up the offer of cocaine. The reality is in July she had experimented.
"How these bags were in her stomach we will never know. On this trip to Ibiza nobody actually saw Becky take drugs at the time – that is my understanding. What is plain is that nobody can give an explanation as to how this came into her system."
The inquest continues.