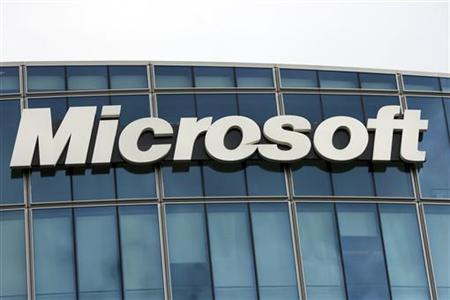 Microsoft bosses have admitted for the first time that a lawsuit against the company's UK office is a blow to its morale.
During the summer, a £10m High Court lawsuit was filed by former director of Microsoft Britain office Simon Negus, who was sacked for allegedly kissing a colleague at one of the company's annual "Global Microsoft Exchange" parties in Atlanta. He was also accused of sexually harassing a string of other women.
Negus is suing Microsoft for wrongful dismissal. He has denied all allegations and "brought to light" the alleged wild behaviour by other Microsoft heavyweights.
The Sunday Telegraph says that the other heavyweights cannot be named for legal reasons. But according to witness statements, the sexual advances that one married director made towards a well-respected businesswoman so rattled her that she ended up fleeing a party under "protection."
Recent allegations highlight that a culture of lewd behaviour, heavy drinking and sexism might exist at the software giant's UK division.
"Our staff were not happy to see Microsoft's name in your paper, in that way," said Scott Dodds, general manager of marketing and operations, UK, reacting to the series of allegations and insisted they do not recognise the culture portrayed.
Despite such allegations, Microsoft has not taken any measures to change its culture because, Dodds claims, the picture painted by the legal battle is "very difficult to square" with what he knows of the company: "I see a very open, respectful culture - constructively self critical. We're a business like any other business."
Dozens of current and former Microsoft executives, speaking to the Sunday Telegraph on condition of anonymity, have claimed the behaviour in Atlanta is "merely the tip of the iceberg" in a wider culture of back-biting.
One of them, a high flying former executive, added that sexism is prevalent in the upper echelons of Microsoft. "It's a boys' club. The only way to progress is to become a male in female clothing."
Microsoft maintains that it takes discrimination of any sort - sexual or racial - very seriously and that it would find "any comment of this nature to be deplorable."
Until such cases were reported, many staff at the company's Redmond headquarters regarded the scandal of "locker room behaviour" as a purely British embarrassment.
Microsoft was recently crowned by The Great Place to Work Institute as the best multi-national employer in the world.
"We've got state-of-the-art family policies. We've got a nursery on site. We've got bump clubs for our expectant mums," says Nicola Hodson, general manager of its public sector business.